Sean Donlan, reporter
May 30, 2019 • No Comments
Jacob Prior is a sophomore here at Casa Grande. He is a pretty average sophomore. After he finishes his homework and depending on the time of year school sports, he turns on his playstation. He plays a...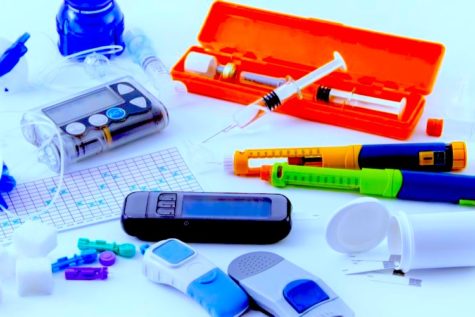 Kayla Briceño, Editor-in-Chief
May 28, 2019 • No Comments
But when you have seen stories of children with Type 1 diabetes dying in their sleep; when you have seen stories of people dying because insulin is too expensive for them to buy; when you have seen the strange looks on people's faces as your brother tests his sugar or receives insulin injections; when you have seen people telling your brother that he must have eaten too much sugar as a kid; when you have seen people ask your brother if he has the "good" or "bad" diabetes; when you have seen your brother get seizures from low blood sugars; when you have seen doctors promising your brother a cure in 5 years but they said that 10 years ago -- then you will understand that not all forms of diabetes are caused by neglecting to care one's body, as Type 1 diabetes is the body uncontrollably attacking itself.
Natasha Thomas, Reporter
May 26, 2019 • No Comments
By changing the way that authority figures in schools react to kids actions and consequently changing the way punishment is pursued, restorative justice is the key to building a broader sense of community within schools and homes.
Taya Llapitan and Andrew Gotshall, Reporter
May 20, 2019 • No Comments
Each of the sports teams on campus is provided with the bare financial essentials. It's up to individual team fundraising and Boosters, a parent run nonprofit, to make up the balance.
Andrew Gotshall, Kevin Sitner, Reporter
April 8, 2019 • No Comments
Before spring's official beginning on Mar. 20, our campus' student athletes began practicing with their respective teams and competing in league matches. The arrival of the spring sports season brings another year of competition for nine total teams, comprised of both new and returning individuals, that represent eight different sports teams. Running from the season's commencement in January to league championships in late May, the new season provides opportunities for athletes participating in girls lacrosse, boys lacrosse, boys tennis, boys golf, softball, and baseball. In addition to the continuation of our dynamic track program and a badminton program marked by recent success, swimming, the second most popular and second-largest co-ed sports team, has experienced growing popularity as of late.

Loading ...
Natasha Thomas, Reporter
May 25, 2019
Since deciding to take a gap year to travel South America, I have received a variety of different feedback: some people are supportive and excited to see where my travel will...
April 17, 2019
Nellely Azpeitia explains her home struggles and plans to give solace to future generations through writing — something she never had.
April 16, 2019
April 5, 2019
I believe in being selfish. Growing up I watched my mother sacrifice over and over again for the welfare of my sister and I. I watched her cancel plans and take time off work; I witnessed her play the bad guy and take all of the hits. I wanted to protect others in the same way she had done for me, help others just as she had, and inspire others. So I watched and I learned.
Kayla Alcorcha, Reporter
May 22, 2019
"Hyacinthus Hurricane" is comprised of poems that detail the confines of the body, the heart, and the soul; WD Ballner artfully describes complex subjects including dysphoria, love, and religion.
May 18, 2019
The graphics and details of the world are different from any other apocalyptic game ever before. While parts of the landscape remain to be the traditional desolate brown, the saturated neon bursts of colors added life to the game, in particular during the combat: vivid explosions filled the screen, and neon lights flashed in players' eyes corresponding to health.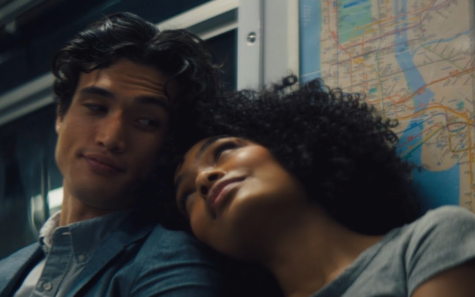 Review: "The Sun Is Also a Star" is Charming and Heartbreaking
May 17, 2019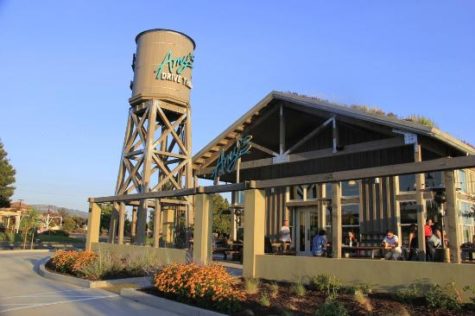 May 14, 2019
Amy's Drive Thru is a local business in Rohnert Park that focuses on vegetarian and vegan fast food — utilizing high quality, organic ingredients.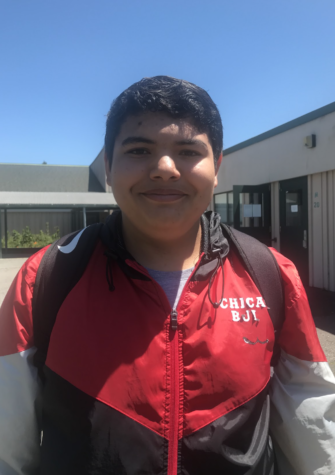 Kayla Briceño, Editor-in-Chief
May 28, 2019 • No Comments
I was diagnosed with Type 1 Diabetes in 2011 on the Saturday after Thanksgiving. I have had Type 1 Diabetes for almost 7 years. I was kind of scared at first because I had...
Erick Mendes: Overcoming the Circumstances
May 18, 2019
April 10, 2019
My favorite thing about being a twin is always knowing that I have my sister at my side. I always have someone to talk to and someone to listen to. I also have a built-in best friend and she helps me get through the tough and stressful times in my life. I know that she will always forgive me and help me out in school. My least favorite thing about being a twin is sharing clothes.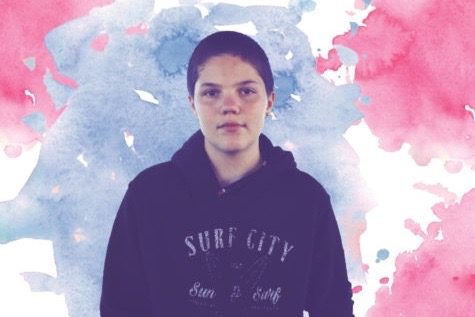 December 9, 2018
Sophomore Leo Costa talks about his experience transitioning from female to male during high school.
Broadcast Segment Request Form