Voice: Jessica Moser, 9
Every issue features a unique student, and showcases their experience through their own voice.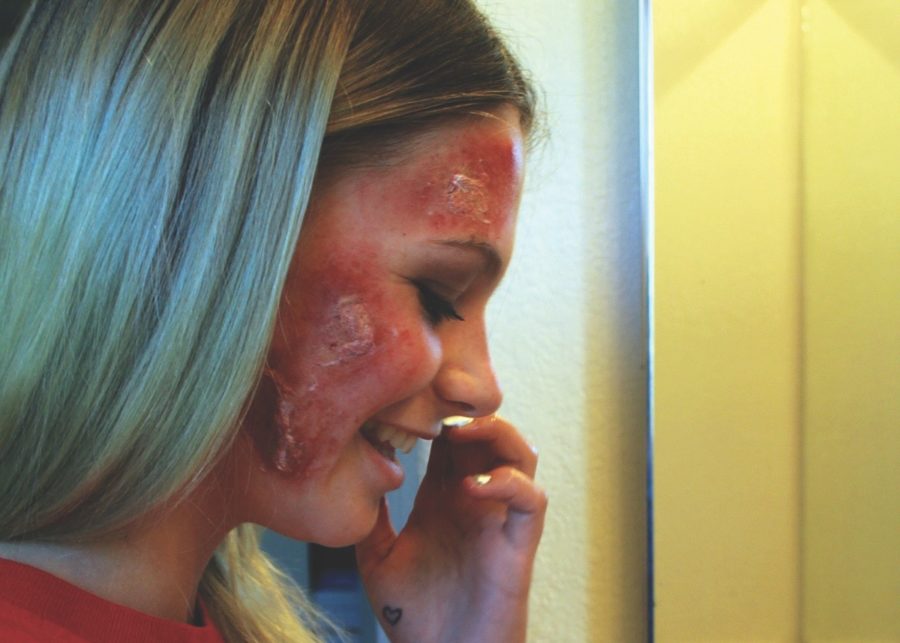 I started doing special effect makeup in the middle of eighth grade. My mom did normal makeup and I thought 'That sounds cool.' I googled makeup videos and some special effects came up. I tried it and I fell in love. I started out with bruises. I watched some videos until I understood bruises and then I moved on to use latex and cotton balls and getting into more dimensions.  Now, I just get my inspiration from looking up cool special effects.
   I like seeing the results; I like how it looks. If it is realistic, it makes me happy. After I am done, I take a picture and keep it and I usually put it on my Snapchat so everyone can see it. Other than that, I don't really have a use for it right now because it's not Halloween. A couple of my friends want me to do their makeup for Halloween, so I'm going to make some things for them to wear.
   A while ago, I would do it twice a week, but I stopped over summer break. I just started again. I have done a good amount, but it's all the same stuff: mostly burns, bruises, or scars. I have done a couple mouth pieces, but I haven't ventured very far out yet.
   I want to try to get some sort of career that might have to do with special effect makeup, something in the movie industry. I think that's a good place, so I want to get super realistic. The super cool stuff is all very realistic.
  I really like the burns. Those look cool. I think they are my favorite because they just look so realistic and you can put them pretty much anywhere. I start with the lighter colors because I can always make things darker. You can't really make things lighter without erasing the color or taking it all off.
   I have fun doing it; it's really fun when you manage to get what you want. When it turns out really well, it gives me a really good feeling. I paint and I draw. Those skills help me because they taught me how to shade in the right places and how to get the right colors. Painting and drawing really helped me do SFX.
   Trying to get the materials to look realistic is probably the hardest thing. Sometimes it will turn out bad, and it will just not look real or anything. I think anyone can do it; it just takes imagination. If you keep trying hard, doing SFX is pretty easy.