Too Close to Home
If you're serious about racing, take it to the track. If you're serious about saving lives, take the law to heart.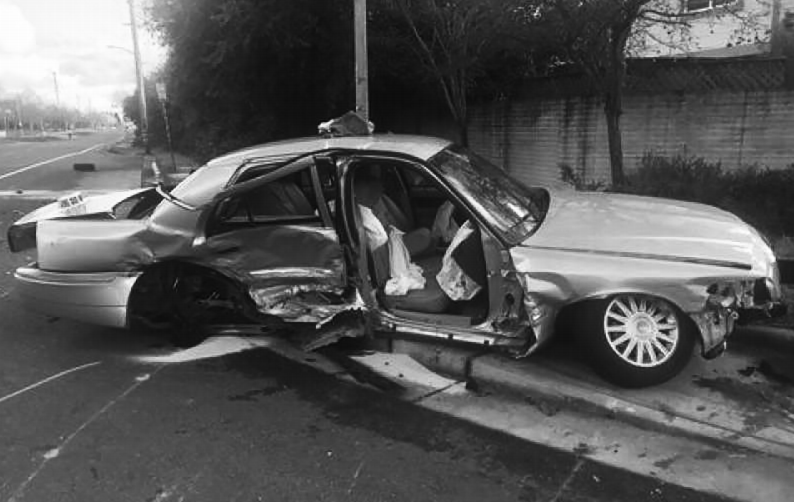 On January 25th two cars street racing caused a major accident on Sonoma Mountain Parkway. The accident sent 14-year-old student Christopher Hopkins to the hospital in critical condition, along with his grandfather.
   A 17-year-old student was street racing at 80 miles per hour on a busy Petaluma street minutes after schools were released. The car that Hopkins was riding in was turning into a residential street and was struck on the side. Hopkins and his grandfather took most of the impact, while the Grandmother was left with less critical injuries. The car that was not involved in the crash itself fled the scene, and was spotted a few days later by a witness. Both drivers were ultimately arrested, one being a student from our campus and the other a 23-year-old male.
   "There are different types of street racing. And as much as it is fun, it is really dangerous. And there is a difference between street racing and just going fast. A car passes you, then you try to pass the car again isn't street racing." from an anonymous student.
   This isn't the first time a crash has affected the student body of Casa Grande High School. In late 2006, four teens were killed while turning onto Adobe Rd. The accident shook the Petaluma community, and the campus was not the same that year, much like this terrifying and horrific accident early 2018. The students and surrounding community have been extremely supportive and endearing of the Hopkins' family as they have been undergoing such a hard and stressful time. They had made a gofund.me website, and currently the family is about ⅗ to reaching their goal of fifty-thousand dollars.
   The auto shop teacher Mr. Rolle had a few things to say about himself, "I get the fun of it, the allure. But it's nothing I would do myself. There's ways to minimize the risk in doing it. You could go to areas that allow this sort of thing. Like where its monitored. I think there is a time and place to do it safely."
   There are places where racing can be safe. A few of the local suggested racing schools are Simraceway Performance Driving Center and Bob Bondurant Racing School.
Multiple new studies are showing that early start times of school are making it more likely for students to get in car accidents. In 2001, the NHTSA stated that the police reported 135 fatal accidents caused from street racing. And the calculated sum of fatalities due to street racing was 72 in 2000. And a study presented by the U.S. Department of Justice suggests that there is an average of 50 people that die each year from street-racing related accidents.
    Street racing in the United States first became popular in the 1950s. The 1955 James Dean blockbuster "A Rebel Without a Cause" brought drag/street racing from the safety of a runway, to the dangerous and rebellious street sector.
   Street-racing has brought people all around the world to tears in losing loved ones, and made many teens lives hook a sharp right turn in the wrong direction. The lives lost due to street racing can in no way compare to the 30 seconds of adrenaline and excitement that is experienced in a street-race. There is a time and place to drive. And there is a time and place to race.