Important Information for New Students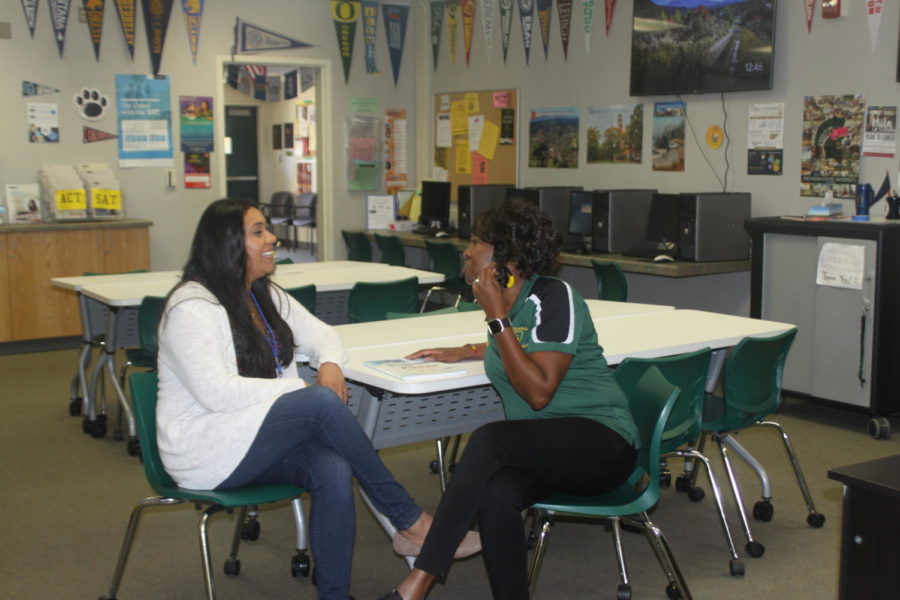 This school year, the campus welcomes in around 450 new students to a growing population of 1,700. Moving from junior high school to high school can be a difficult transition for younger students as they try to simultaneously adapt to new teachers and new workloads, as well as attempt to process an endless onslaught of new information. Although there is a lot to absorb, there are plenty of resources on campus that are there to help students, especially freshmen, navigate through the confusion. It is never too early to take advantage of all of the incredible and useful tools on campus, even if it seems like graduation is centuries away.
One of the several unknown locations to new students is the College and Career Center, run by Valarie Alston. Alston shares the information she would most like to convey to freshmen.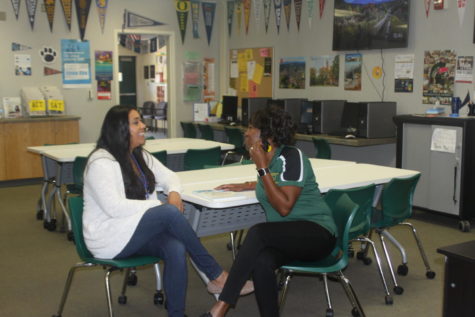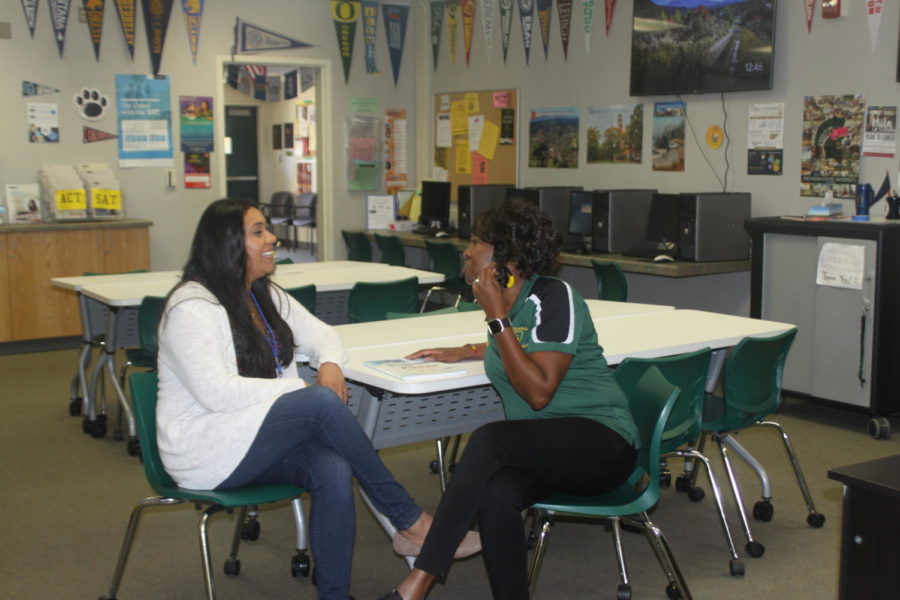 Photo by Rachel Gauer

"If you're looking for a job, this is the place to come; it is where you are going to obtain all of your work permits. It is never too early to start utilizing the resources that we have in here. For example, we have probably 20 to 25 colleges coming this fall semester. Even though you may not know where you want to attend college, it is a good opportunity to come in, visit the College and Career Center, and at least hear what the admissions [representatives] are going to be sharing, in addition to what the requirements may be. It is an opportunity to get yourself prepared from a college readiness standpoint," said Alston.
The Health Center, located right off of the R Hallway, is open every Monday, Thursday, and Friday, from 12 p.m. to 4 p.m. Lynne Moquete, Human Interaction teacher, comments on the benefits of the Health Center.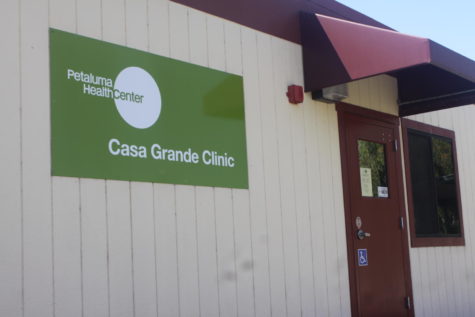 Photo by Rachel Gauer
"Our health center is an amazing resource. Kids can get anything from sports physicals done there, to just regular well-checks. They can also get pregnancy tests and get tested for sexually transmitted infections, and they can get condoms. So it is hugely important," said Moquete.
On campus, the student government comes in the form of two Leadership classes, otherwise known as the Associated Student Body (ASB). All information regarding ASB cards, upcoming school spirit events, blood drives, club activities and much more can be found in room E-11, next to the student parking lot.
If there are questions or concerns about anything regarding classes, schedules, academic plans, or any personal problems, the counseling department can help. On the Counseling tab of the school's website, there is information regarding which counselor your last name corresponds to, as well as their email and contact information.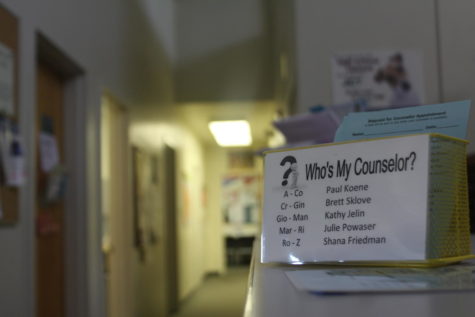 Photo by Lauren Doran

The front office is the place to go with any questions about the school. With issues regarding the sports clearance process, which goes through the website, Paulina Franco in the main office is the person to ask. Additionally, on campus, there are four administrators: principal Eric Backman and assistant principals Stephen Owens, Sharon Howell, and Dan Ostermann. If there is ever a need to speak to an administrator about any issues, besides talking to them as they peruse through campus, appointments can be scheduled through secretaries to the principal, Wendy Tegnell or Paulina Franco. Lastly, for issues regarding club finances, and the like, Anne Sachs, the Accountant Clerk, is also stationed in the front office.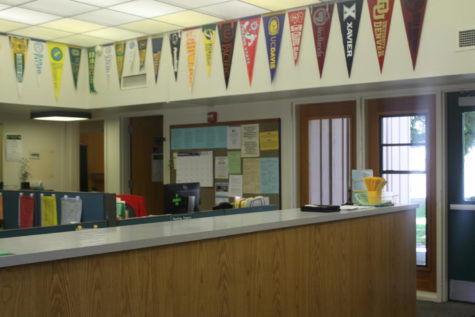 Photo by Lauren Doran

As confusing and intimidating as our school may first appear, there are incredible resources and people who are more than willing to help new students through their journey in high school all you have to do is ask.