Senior Advice
As the new freshman class gets settled into their new home away from home for the next four years, we wanted to help provide as much helpful information and tips for their high school experience. We talked with three members of our senior class to hear what they had to say regarding advice for our new set of Gauchos. Senior Willow McMinn elaborates about productivity and study habits that work well for her and that she finds helpful for new high school students.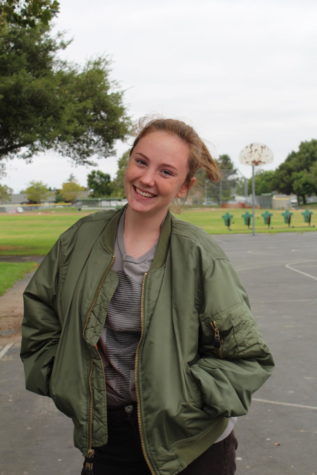 Photo by Megan Gauer
"I would encourage people to explore different methods of study because it sounds crazy, but I sometimes wake up at four in the morning to get a whole bunch of stuff done for the week. And it just makes my entire day and week just so productive and even smaller things, like making your bed in the morning will give you a sense of pride and will urge you to do other small productive things and then it's just like a snowball effect," said McMinn.      
When asked what advice she would give herself as a freshman, she focused primarily on the social aspect of high school.
"I was all caught up in a lot of drama when I was a freshman, and it's really just not something that you need to worry about. Nobody's going to remember in like two weeks whatever drama you have with anybody else, it's just not worth the energy," said McMinn.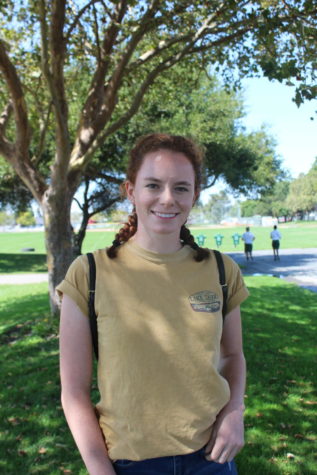 Photo by Megan Gauer
Senior Paige McCallister explained the importance of getting involved with the school.
"Try to go to all of the sporting events because they're fun. I personally didn't go to any sporting events my freshman year and I regret that. I mean, you do have three more years as a freshman. But now, being a senior, I am almost cramming everything and I'm doing every spirit day, going to every event, doing everything I can to make high school worthwhile," said McCallister.
She also explained friendly ways to meet new people.
"Go talk to that one person sitting alone, or talk to that person sitting next to you in math. Make a new friend. It never hurts to do that," said McCallister.
 Although we all have different high school experiences, all freshmen can take these words of wisdom from seniors that have already experienced it all.