Amy's Drive Thru: Food Review
We reviewed a local vegetarian fast food restaurant called Amy's Drive Thru in Rohnert Park, California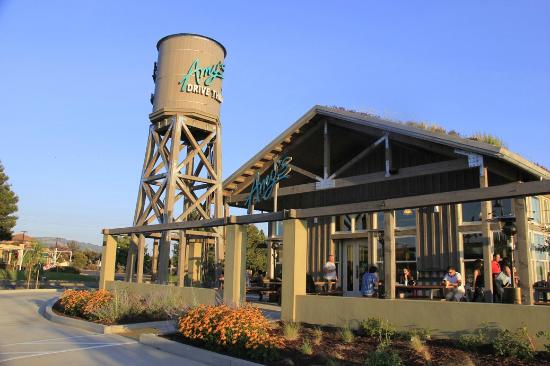 For those who are not aware, Amy's Drive Thru is a local business in Rohnert Park that focuses on vegetarian and vegan fast food — utilizing high quality, organic ingredients. Their menu is straightforward and family-friendly, making it easy to decide on what to get; ample outside seating allows the dining experience to have a feeling of comfort without feeling overcrowded, and the tall windows that border the inside of the building expand the feeling of spaciousness and gives off the feeling of welcomeness. From the moment we pulled into their parking lot, Amy's redefined what is known to be fast food.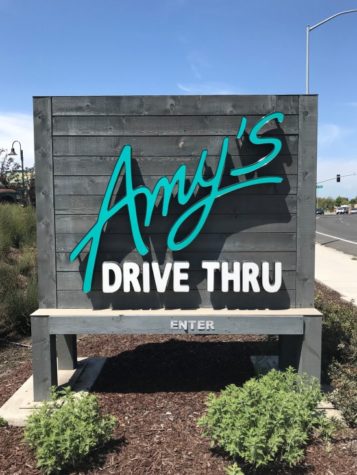 Their menu showcases creamy mac and cheese, which is available with crispy broccoli if preferred, burritos, margherita and cheese pizza, and veggie burgers. Personally, the broccoli mac and cheese is the highlight of every trip; it's thick and substantially cheesy, adequately salted, and the crispy broccoli adds a contrasting crunch to offset the softness of the pasta. The margherita pizza is also a great choice as it is simple but the basil and tomato on top are fragrant and flavorful. Almost all of their foods are certified organic, but they show a daily list of any ingredients that are non-organic for that day. Their fries are also a highlight of the menu. They delicately balance crunchy and soft, and the oil doesn't overtake the potato's natural starchy flavor.
The one downside to their food is simply the lack of variety; the menu likely has something to please most anyone, but I find myself scouring the menu for new additions and then choosing the same dish every time. Furthermore, the prices are slightly more elevated than your normal fast food chains such as In-N-Out or McDonalds; but, it's evident that the higher price is matched through better quality foods with non-greasy, creamy, and flavorful selections. A final tip for all who wish to explore the wonders of Amy's Drive Thru — don't actually go through the drive-thru (it's ALWAYS packed).