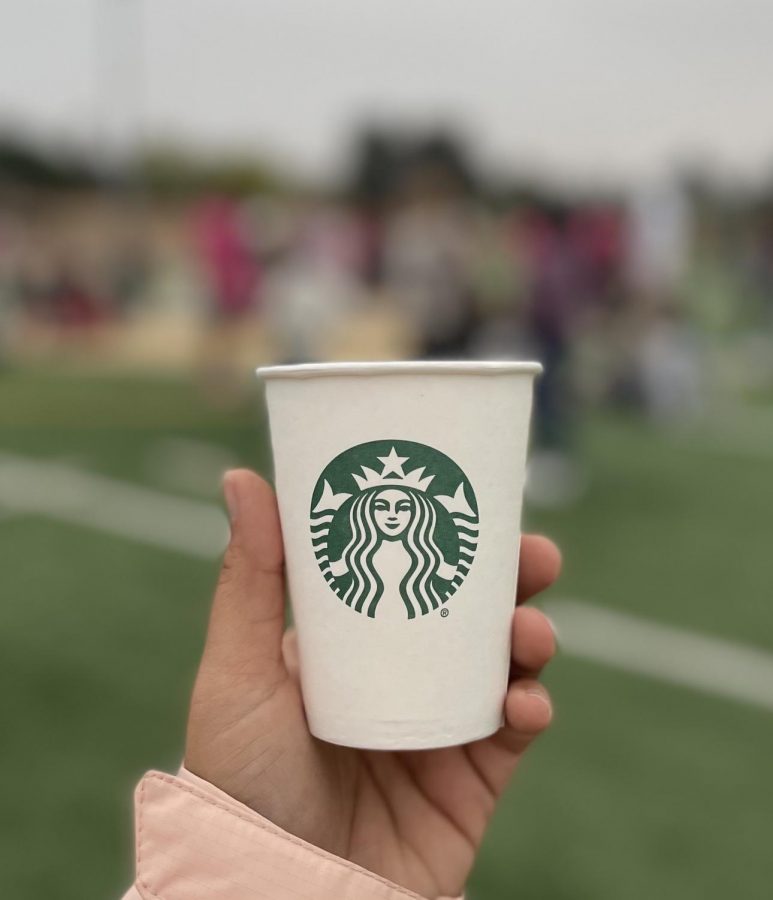 We can all agree that the best part of entering a new season is the new release of seasonal Starbucks drinks. Having a little caffeine to help you throughout the day is a necessity. This fall, there's a lot to look forward to, with returning favorites as well as new drinks. Not only can you satisfy your drink cravings, but there are also new treats in the line up this season. 
Starting off strong with a fan favorite, pumpkin spice drinks are back in town. If you're looking for a warm and cozy drink, the Pumpkin Spice latte is the winner. Ever since August 24, 2003, the hype has never died out with this classic. It's not just a regular pumpkin flavored latte, there are some special things about it that make it unique. Unlike the other lattes that Starbucks has made, this one comes with whip cream and a spice that's sprinkled on top. The spice has a pumpkin-cinnamon flavor that adds that extra sweetness that you need. It's a perfect drink for the early morning, or for just relaxing and watching some Netflix. 
If you're loving the pumpkin spice flavor as much as I am, you're gonna like these next drinks. The heat recently has been very dehydrating and having a cold drink to cool off is the best way to handle it. The Pumpkin Cream Cold Brew and the Pumpkin Spice Frappuccino are what you need. Starbucks mixes their iconic draft cold brew with ice and a delightful pumpkin flavored sweet cream on top to make their Pumpkin Cream Cold Brew.
Oh, and don't forget the pumpkin spice sprinkle to top it off. This drink is so refreshing and it also has a decent amount of caffeine to wake you up. If you like your drinks more sweet, then the Pumpkin Spice Frappuccino is here for you. This drink is so tasty and sweet that it can almost be a dessert. With a more smoothie kind of texture in addition to its ice cold temperature, these features make it one of a kind.
One of the most memorable things about the fall is drinking hot apple cider with friends and family. Starbucks recognized this, and blessed us with new Apple Crisp flavored drinks. The Apple crisp Macchiato is one of those drinks that tastes amazing whether it's hot or iced. The macchiato separates itself from the latte by doing everything upside down. The espresso shot is poured after the milk, leaving you with an exciting first sip and sweet after taste. I'd describe this drink as an apple fritter and ice coffee combination. Of course, it also comes in a frappuccino blend as well. 
One of the best combinations in life is a hot coffee and sweet pastry on the side. The Pumpkin Scone is an insanely delicious addition to any drink. With its soft pastry-like bread topped off with pumpkin and vanilla frosting, it's a serious threat to anyone on a diet. If you're looking for something more savory and filling, the Pumpkin Cream Cheese Muffin is back. A soft muffin, with a cream cheese filling is everything you need in your life. Ask for it to be heated up and it becomes even more delectable.  
This year, us students have been trying to adjust and adapt from online to in person school, and I don't think I'm alone when I say that it's been harder than we thought. In order to keep you energized for the pounds of homework and pop quizzes, having coffee and food in your system can really help your mind and body to stay energized. Also, it's always a good thing to reward yourself after a win and these Starbucks Fall items are the perfect thing. Show a friend or family member that you love them by bringing them a drink that they love, or maybe even having them try something new. Part of being a gaucho is spreading good vibes, and I hope I helped at least one person to do that.