Sights and Sounds: A Chance to Express Your Talents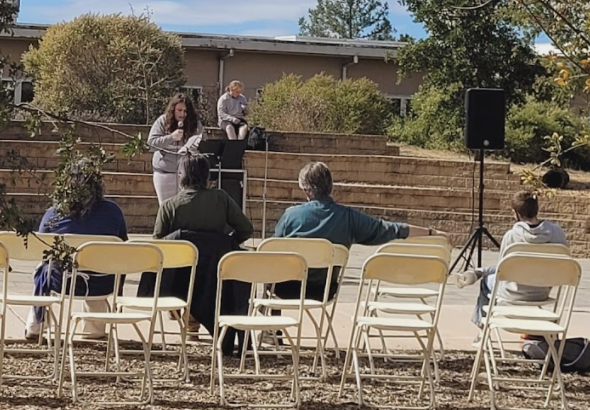 Every week, students have the chance to display their special skills in the Big House. Whether it be an angelic voice, or a dazzling piano performance, students have never left us disappointed. This event is called Sights and Sounds, and it is held every week on Wednesday in the Olé. 
Come join us during lunch, and enjoy a show while you hangout with your friends and eat. Or, if you are interested in being a part of Sights and Sounds, you can sign up by visiting the Casa Grande website and locating the Visual & Performing Arts department. Then, the link will be under Sights & Sounds of Casa.
This week we had many breathtaking performances, like Jeremy Griffin. His work on the piano is something you can't miss, and you have to be there to really experience it. Now I know what you're thinking, where are the Sights? Well, there is always lots of art made by Casa Grande students on display. Every week the art has a different theme as well.
If you know you have a special talent, then do not hesitate to come join Sights and Sounds. We would love to hear all of your performances, and it is an activity that all students love. Or just bring a friend and enjoy the show. See you Wednesday at lunch Gauchos!