Día de los Muertos, The Day of the Dead
Monday, Nov. 1 was Día de los Muertos, the celebration of the dead being reunited with the living. 
Día de los Muertos or Day of the Dead is the celebration of the past life as well as the living. This holiday is celebrated all through Latin America and is represented through beautiful pieces of art. Many use vibrant colored skulls, tassels, and flowers. Respectfully, this day signifies people's family members who have passed away representing remembrance and celebration. 
Senior Bethany Beatty is part of the Spanish Club here at Casa Grande High School. With November already here, Beatty and other club members created fun, unique projects to represent Día de los Muertos on Nov. 1. 
Through interpretation, Beatty said that Día de los Muertos is "such a fascinating holiday that people of Hispanic cultures celebrate the remembrance of the lives of loved ones who have passed on."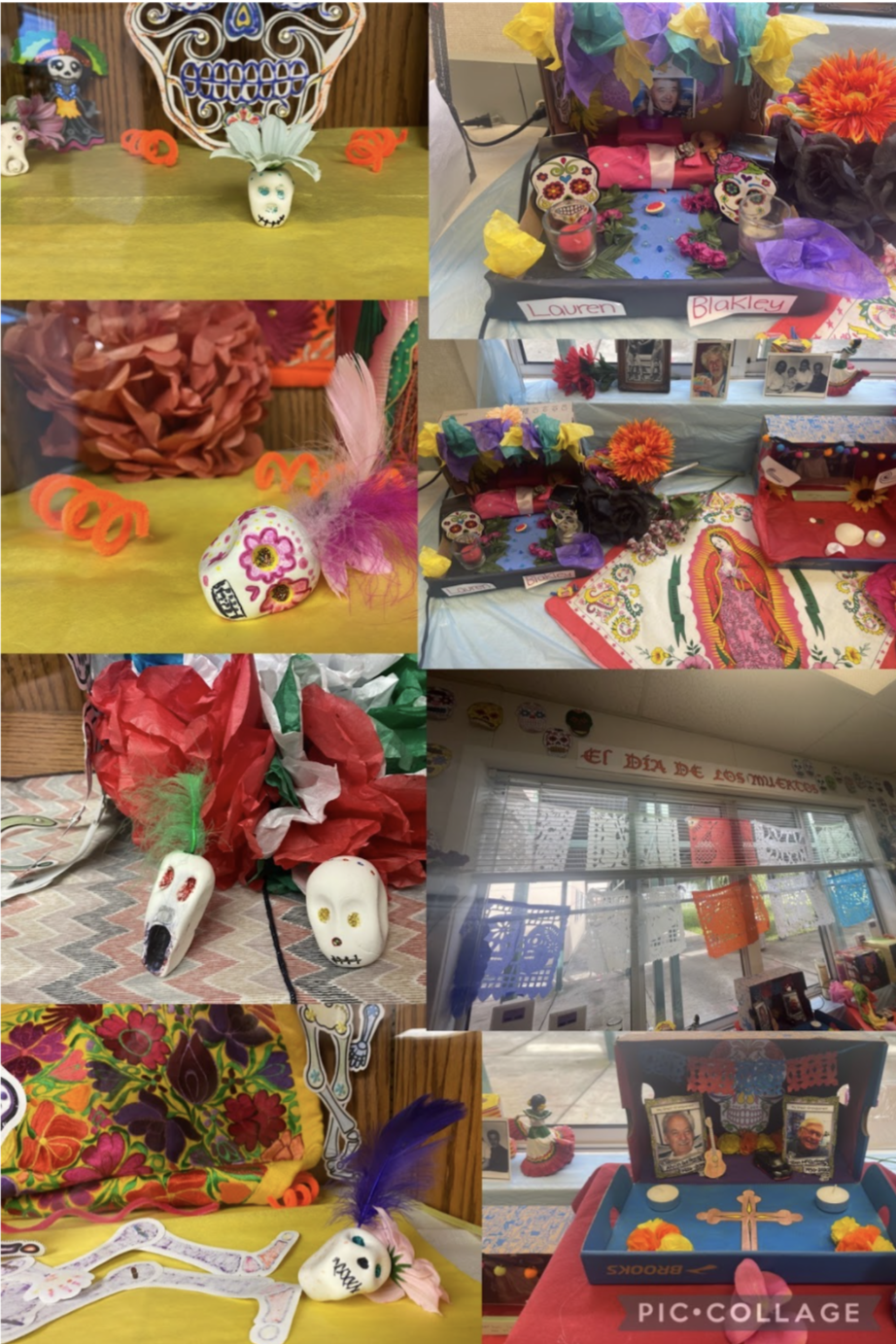 To honor this holiday and decorate, the Spanish Club created wonderful and colorful sugar skulls as a way to celebrate. 
"MEChA club is setting up an ofrenda in the library and we are decorating in collaboration with them!" said Beatty.
Along with decorations, Beatty and the club pre-celebrated the holiday at the Homecoming parade on Friday, Oct. 22 and helped MEChA with their float. 
"I made our posters for the parade and made treats for every meeting. This included making sugar skulls. We went through a lot of materials containing paper, clay, and cookie dough." 
Beatty explained how being in a Spanish club has let her learn and engage in so many opportunities. 
"Being in a Spanish Club with many different hispanic co-officers has taught me much about not only Day of the Dead,' but Hispanic and Latin culture as well. I am thankful to have such educated partners." 
Another student, sophomore Michelli Garcia Figueredo, here at Casa shared her voice about Día de los Muertos and how she celebrated this special day. 
She said "en cuba en dia de los muertos, lo que hacemos es ir al cementerio ese día se limpia las tumbas, se pone flores, y se ponen pequeñas ofrendas no como méxico. ("In Cuba for Day of the Dead, they go to a cemetery and clean the tombs, put flowers, and put small offerings. This is different from Mexico.")
So, as Nov. 1 passes on, remember the significance of this day is celebrating the lives people have loved, cherished, and lost. This day will continue to impact people each year and hold different special meanings to family households.