November Starts "Art Start"
On Monday, Nov. 1, Casa Grande's Art Start officially began its preparations for adding artwork around the campus and all over Sonoma County. It's an award winning organization with non-profits. The student art organization consists of students designing art pieces to be displayed on benches and murals for the walls around Sonoma County. 
Rekah Healy, a sophomore at Casa, is an advanced art student and is participating in "Art Start."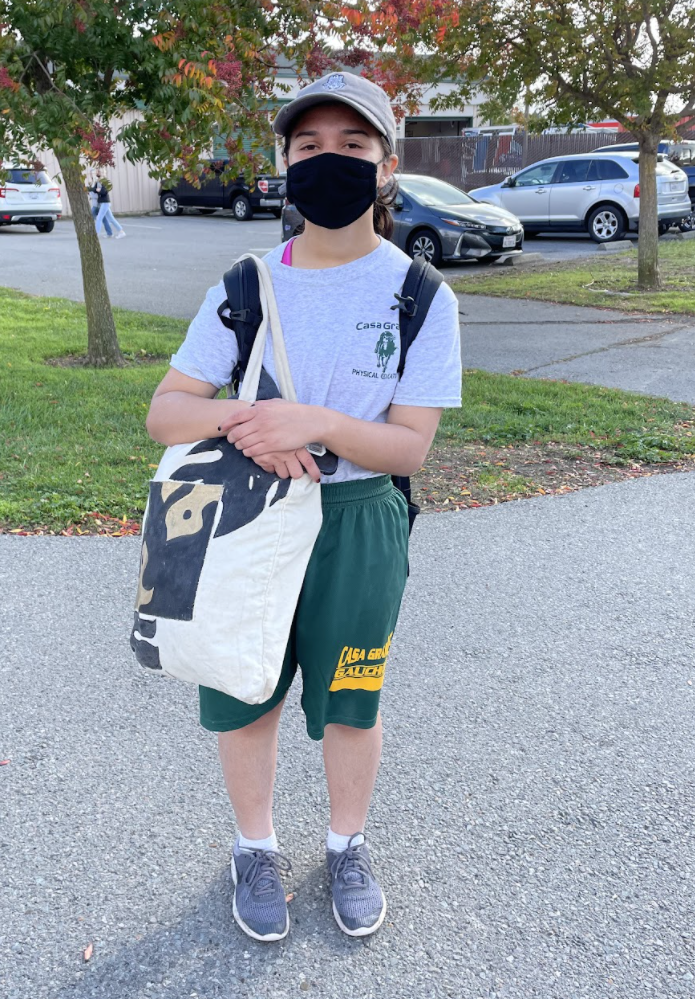 Healy believes students should not have to be experienced or have talent to sign up for the art organization. She believes they should join if they simply enjoy making art. If a student does not have any experience, the group will help teach them. Students can also be involved by spreading ideas and creating designs, which ultimately helps to beautify the community.
"It make[s] the place more colorful and make[s] the environment more friendly," said Healy. 
Healy is encouraging anyone interested to sign up, regardless of their art experience. She says that overall it is a fun experience. Students have the opportunity to beautify the campus through art. Furthermore, it is a  great way for student artists to share their work with others. 
When designing the murals and benches, students begin by outlining their work with a sharpie. Then, acrylic paint is used to color in the design.
Everyone working on "Art Start" collaborates with each other for new designs. Usually it takes a few months to finish an art piece. 
"[It is a] great way to create a visually interesting environment with many students involved in the organization." said Healy
Over 2000 students around Sonoma County are participating in this organization, which was originally founded in 1999. Most of the artwork is public and can be seen by others. Students create public art for city owned properties that are located in Santa Rosa. 
Healy found her inspiration here in Petaluma. She thinks Petaluma is a very artsy place and has a lot of visual arts, especially in downtown Petaluma. Art start is like a topic of conversation that you can look up with somebody and share with each other. It's great for creativity and designing, while using your thinking skills. 
If you are very interested in art and want to be involved in the art organization, then sign up. Art starts every year.  You could be recommended and hired to paint for other art pieces for different studios. In the past Healy created a piece for a karate studio. 
"There's always a purpose for art," said Healy.
Healy has a purpose for art and has been involved in the organization as one of the designers. Designing art for others can really get people's attention. There is some strong partnership and leadership in the community. Healy is very excited to be a part of the organization and is ready to start her journey again as an artist.
Most of the art pieces are designed on business walls, transit walls, streets, bike trails, and hospitals. Art start is good for training and learning new techniques along the way.