Caught on Catching Salmon
Hatchery students begin the process of catching salmon.
In November the Hatchery class started preparing to catch salmon in the Petaluma River and the creeks connected to it. Nov. 18, 2021 was the first day the Hatchery started to head over to the Adobe Creek to try to catch salmon(s). They would catch these salmon for future research purposes. So, in the future people could see the data they had and the information. That data was used to see if something had happened or if somebody needed to report a salmon.  
The people involved in catching the salmon are all of the students in the hatchery class, but only those who have passed the creek test. The students who have passed the creek test are only allowed to use the fishing nets. As for the advanced students they have to pass the creek test and the tech two test in order to use all of the materials. The students had to practice on land with the materials before actually catching a real salmon in the river/creeks.
The hatchery students are looking for Chinook salmon, in the Petaluma River and any of the creeks connecter, such as Adobe and Lynch creek. 
How they catch the salmon is by using fishing nets, capture nets, and long poles. It takes them about five to twenty minutes to actually catch a salmon when they have securely surrounded it. It can take at least ten minutes but in the river it can take up to 20 to 30 minutes. As well, depending on how big or small the fish itself is. They often go whenever the tides are low.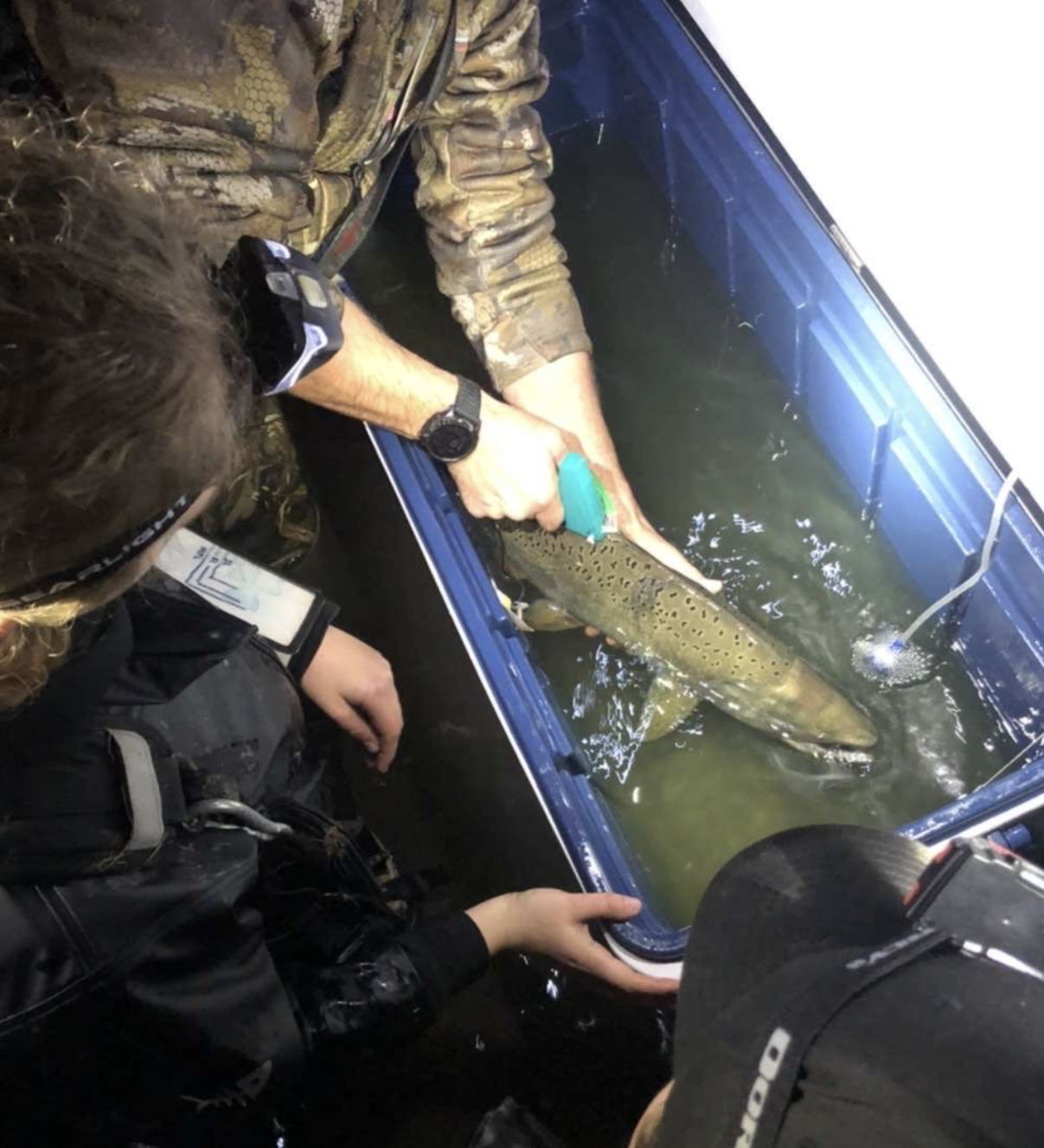 When they are in the creek it can be tough. Not only are they trying to find and catch a salmon but they have to deal with the creek itself. When they are in the creek it can be difficult to find them since the water is too dark to see, so the only way to ¨see¨ a fish is by seeing the water ripple.
¨So, early in November the salmon are small but then late in December that's when they are big and catching them can be easier,¨ said Cooke.
This year they have caught 13, but dealt with 18 salmon. November 20, 2021 was the first day they were able to catch a salmon and Delany Ortiz, a Casa Grande senior advanced hatchery student, was the one who caught it. 
When catching a salmon it can be difficult especially since it feels very slippery, slimy and the fish is very strong. The salmon's main size ranges from seven to eight pounds. But the heaviest the salmon have been are from eight to fifty pounds.