Magdelena's–Petaluma's Latest Vegan Restaurant
On Old Redwood Highway next to Subway and Starbucks, a new cafe recently opened. Magdalena's Savories & Sweets is a vegan and vegetarian cafe that is also family run. They have a breakfast menu which largely consists of sweet and savory rolls (with the option for vegan cheese for the savory foods) as well as a lunch menu featuring salads, sandwiches, and sheet pan pizzas. Every item with cheese has the option to "make it vegan", so nothing is off limits for those who don't eat animal products.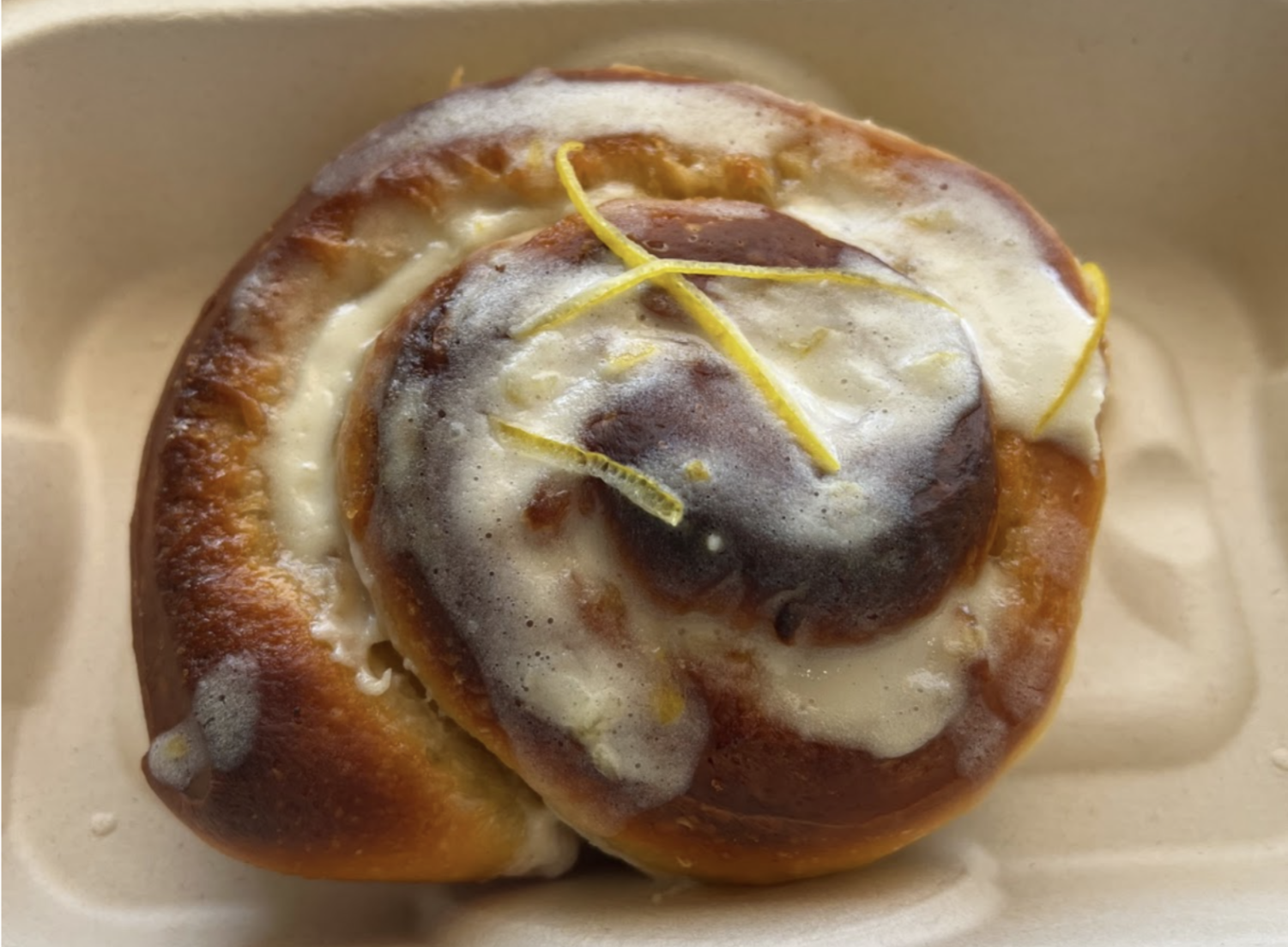 Off their breakfast menu, I personally tried their cinnamon roll and lemon roll. I am neither vegan nor vegetarian, so I was pleasantly surprised when both rolls tasted normal to me. I have tried a few vegan foods where the substitutions changed the flavors, but that wasn't the case with these. If you are looking to try one of Magdelena's rolls, I recommend going earlier in the morning, since there is a limited supply of each flavor and the chocolate rolls in particular seemed to run out fast. Though I haven't tried any of their savory rolls, I'm sure they would be a great option for a more filling breakfast.
Although they are a cafe, Magdalena's did not have a coffee menu nor many options for coffee. They have a few bottled drinks, a chai latte, one decaf option, and "blanc", regular, and iced Modulus coffee. The Modulus coffee is a mushroom coffee as opposed to a typical coffee bean. Magdalena's short coffee menu can be attributed in part to Starbucks, as it is in the same building complex so this cafe is not allowed to compete by selling their own brews.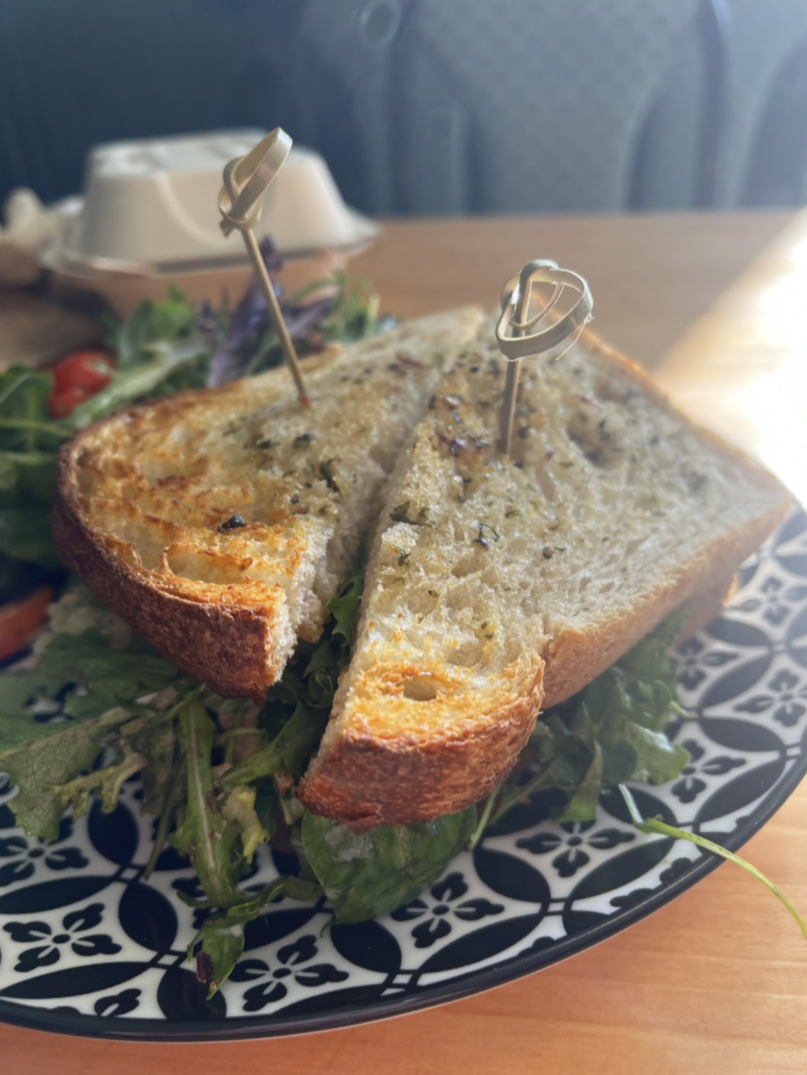 Magdalena's lunch menu opens up at 11:30 in the morning for those looking for a brunch or lunch meal. It offers more variety including salads, sandwiches, and pizzas, as well as vegan mozzarella sticks and vegan wings. I tried their smashed chickpea salad, which was on their "Specials" menu. It was a vegan sandwich with chickpeas, red onion, cucumbers, mixed greens, and more. I don't normally eat vegetarian sandwiches, but I had never tried a chickpea one before and it was actually very good. It tasted fresh but still flavorful, and the bread was perfectly toasted. It also came with a side salad of mixed greens, tomatoes, and balsamic dressing, which wasn't anything out of the ordinary but was still delicious.
The fresh environment of Magdelena's is represented not only through their foods but also through the cafe itself: the soothing green walls, articulate ceiling, and abundance of plants provide a welcoming space that reflects their mission to provide vegan and vegetarian options. Magdalena's is located at 5306 Old Redwood Hwy N for those interested in checking it out.
Leave a Comment