Sip Sip Hooray: It's the Pumpkin Spice Latte
A small team of Casa Grande students set out to find the best pumpkin spiced beverages in the area.
Happy Pumpkin Spice season everybody! August is over, so it's officially time for pumpkin spice. Although the crisp fall air is yet to brace Petaluma, we've already been blessed with the zest of autumn in all your local coffee shops. I'm here to answer the question burning in all of your coffee cups: where can I get the best pumpkin spice latte in town? I gathered my most trusted coffee enthusiast and together, we embarked on our most flavorful journey yet. 
First stop on our java expedition was Java Jacks. Often referred to as the "Coffee Kart" by many Casa Grande Gauchos, Java Jacks is the perfect hub for organic coffee or one of the numerous exciting and energetic drinks that they offer. Today, however, we challenged our taste buds with their new fall flavored drinks. We tested the waters with an iced pumpkin spice chai latte, and a regular latte with their new pumpkin cream cold foam, both of which were crowd favorites. The pumpkin chai iced latte was the perfect combination of cinnamon and pumpkin. Neither flavor overpowered the other, creating an immaculate balance. The pumpkin cream cold foam latte was my favorite by far. The cold foam being sweet, pumpkiny, and delicious; paired with the regular latte, it made a drink with a strong coffee flavor and a hint of pumpkin delight. These drinks certainly do pumpkin spice right.
Now it is time for the age old question. (Drum roll, anyone?) Starbucks vs. Peet's coffee: the competition we have all been waiting for. Both highly reputable and consistently producing quality coffee makes a hard comparison, however when it comes to pumpkin spice it must be made right. We traveled first to Starbucks, ordering a simple pumpkin spice latte. A drink seemingly unable to confuse. Nevertheless, Daniela Maldonado states,"Hmmm, mine tastes like candy corn!" I gasped as I looked over to my trusted companion as she took her first sip of her pumpkin spice latte and experienced a bliss of Halloween. Now don't doubt her palate yet, for this same consensus was agreed upon among all. 
After quite the shock at Starbucks, the team drove to Peet's Coffee seeking that special fall feeling mixed into a cup of coffee. Unfortunately, Peet's was unable to deliver. Upon arrival, we were met with an advertisement for Peets pumpkin cold brew oat latte (now with brown sugar jelly) which supposedly "Pairs Nicely With Sweater Weather". We were bustling with excitement as we gazed upon the instagram-approved image of a pumpkin cold brew latte. Expectations were raised high as we ordered, and confidence was lowered as we received. The coffee itself was absolutely delectable, however the pumpkin flavor was absent. Applause to Peet's for attempting to break into the boba industry; nonetheless, this brown sugar jelly "[felt] like chewing on gummy bears in my coffee," remarked Avery King. Pairing this subpar pumpkin latte with the questionable brown sugar jelly ultimately led to a poor experience at Peet's coffee, and a lack of desire to drink this beverage in "Sweater Weather". 
Finalizing our coffee voyage, we stopped by Pink Owl Coffee, an adorable coffee shop native to Sonoma County. This coffee house is unlike any other, for their "seasonal" drinks are offered at all times of the year! Believe it or not, that same impulse to play Christmas music in July can be reflected onto your favorite holiday coffees. In disbelief at this knowledge, we ordered an iced ginger bread white mocha and an iced pumpkin spice latte. Even though these two coffees were the sweetest of our trip, they had the best holiday flavor and were just what we were looking for. The two flavors, immaculately spot on, transport you to the breezy November nights as leaves fall and the cold yet fresh scent of autumn fills the air. 
In conclusion, five pumpkin spice lattes in one day is more than I recommend. Nevertheless, if you are looking to transport your taste buds to fall with a coffee, we recommend Java Jacks or Pink Owl Coffee — both offer coffee that tastes delicious and brings the power to pumpkin spice lattes.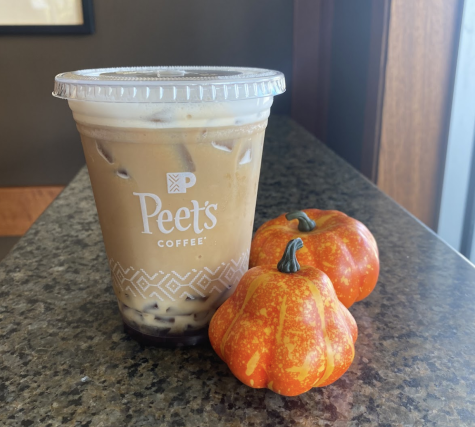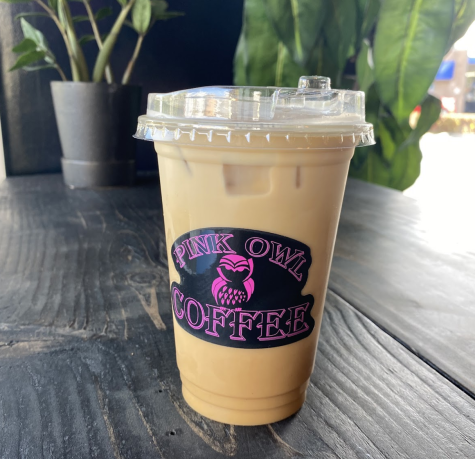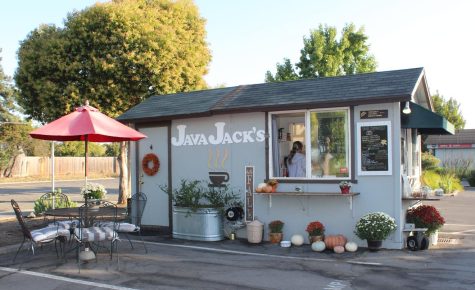 Leave a Comment