FALL Sports Update
Updates on the current Girls Golf, Girls Volleyball, and Football Seasons.
Here at Casa Grande there are many different sports that range from classic sports like Football, Baseball and Soccer to Badminton, Golf, and Tennis. Casa Grande has chosen great coaches and staff to lead their teams into victory and turn all Gaucho student athletes into motivated and inspiring students. 
GOLF
The Girls Golf Team has competed in two matches so far this season. They are heading into their third and fourth this coming week. Coach Rod Stewart has been training the ladies on the Golf Team to win and triumph. The first match was forfeited by American Canyon High School, which resulted in an automatic win for Casa Grande. The second match, the Gauchos lost to Vintage High School with a score of 323 for Casa Grande and a score of 316 to Vintage. The match was held at The Silverado Golf Resort South Course and is a 9-hole course. Coach Stewart wanted to highlight one of the team's senior players, Cara Broadhead, who ended with a score of 52 for all 9 holes. "It was very hot and the team played very well given the first match of the season and the heat of the day," said Stewart.
VOLLEYBALL
The Girls Volleyball Team is into its 9th game of the season. The last game was an away game played against Rancho Cotate High School and the Gauchos lost with a score of 0 as Rancho walked away with the winning score of 3 points. Assistant Coach Heather Burggraf would like to highlight student Sarah Thortan. "She was hard working as a middle blocker," Burggraf reported.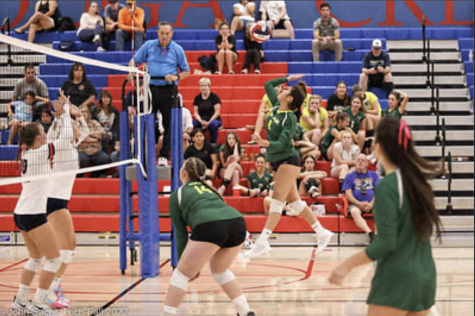 FOOTBALL
This year, Casa Grande has a strong team of players on the Varsity Football Team. The Gauchos started off the season with a win of 28-21 to Maria Carrillo High School at Casa Grande with an astonishing touchdown at the last minute by Clint Rea. The following game was a loss to Marin Catholic High School with a score of 0-45 at their field in Kentfield, Calif. But the Gauchos turned it around last friday against Montgomery, with a 44-35 win. Casa Grande's next game will be on Friday, Sept. 23rd against Vintage Oaks High School in Napa, Calif.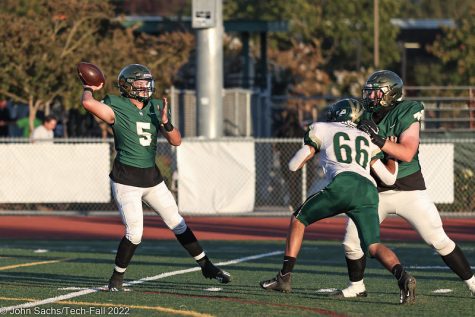 Leave a Comment