What is the College and Career Center, and who runs it?
Who is Ms. Alston and what is her job at Casa?
Ms. Alston is a College and Career Outreach Specialist. She runs the aptly named College and Career Center, which is an incredible resource at Casa built specifically with students in mind. Ms. Alston's job is to essentially help students choose a career path by helping them gain experience and guiding them to see their maximum potential. She also works at Sonoma Mountain and Carpe Diem here in Petaluma , playing a similar role.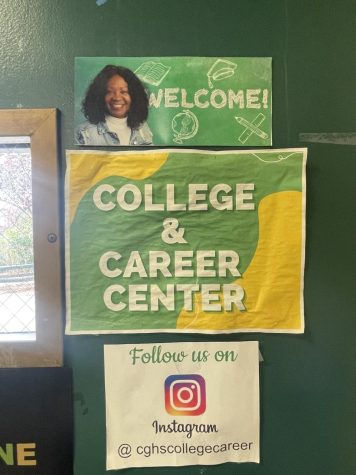 Where can I find Ms. Alston?
The College and Career is located in H-4. It's right next to the detention hall, and adjacent to the art room. As soon as a student walks in, they are greeted by Ms. Alston's vibrant and energetic personality. There are countless pamphlets there filled with endless information about post high school education and opportunities, and Ms. Alston is always willing to fill students in on different opportunities and career paths that students can take part in.
How long has Ms. Alston been at Casa?
Ms. Alston has been at Casa for 7 years, but she's actually a retiree. She used to be a Human Resources Director for the Sonoma County Superior Court. On top of that, she worked at a State Farm for 20 years, once again as a Human Resources Director
How can Ms. Alston help Casa students? 
At the College and Career Center, Ms. Alston does many things for the students. She is in charge of distributing work permits. So, if a student is looking to find a job, they go to the College and Career Center and Ms. Alston helps get the paperwork going. Once the student and employer fill out the paper, Ms. Alston will issue the work permit and then the student can personally get it renewed with her when needed. If it is not a work permit, students are asking about jobs, and Ms. Alston advises students to use all the free resources online to help find a job.  Furthermore, if a student needs help with college related stuff, she is there to help with scholarships and financial aid. She wants to help students find that much needed money for post-secondary schooling. In addition, she also helps students write astonishing resumes for potential jobs. If needed, she also writes letters of recommendation to help students get into their dream school.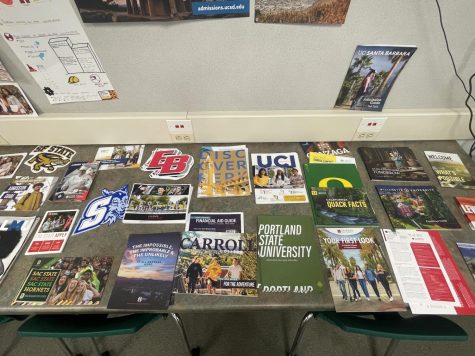 The most common question: where do I get a job?
Ms. Alston helps students look for a job on programs such as Indeed, Snagajob, and Glassdoor, which are all great resources. Since Ms. Alston has been involved in the community for so long, she will sometimes be able to get students to get "gigs" from network communities. Being involved in the community opens up so many opportunities. Ms. Alston also sets up all the college and military visits at school, meaning students could potentially request to see a representative from a certain school or organization.
How do I get in touch with Ms. Alston?
Send her an email! [email protected].  There is also a spreadsheet at the front office with a scannable code to request an appointment with her during break, lunch or after school.
What's something Ms. Alston recommends to students? 
Ms. Alston wants all of us to have fun! Let loose a little and do not stress too much. Have perseverance for your passion and dreams. Utilize all your free resources here at Casa, and outside of school. Get to know your community and get involved in it! Join clubs or make your own club if there is something that interests you. And always, always be on time.  
Life is about the content of your character, so surround yourself with positive people because that will have a major impact. 
Ms. Alston is here, for all students, to help them see their potential from a post secondary standpoint and help them be successful in life with whatever it is they want to do.  
Leave a Comment