The Ultimate K-Drama Guide
The term 'K-drama' refers to a genre of dramatic TV series made in South Korea. They range from action packed comedies to fluffy hometown romances. Most K-dramas cannot be narrowed down to one drama as there is often comedy and drama intertwined to the point that the watcher cannot keep up with the changing atmospheres. In 2022, the K-drama Squid Game took the U.S. by storm with its incredible story telling and connecting to the audience's real world experiences of inferiority when impoverished. While Squid Game was extremely enjoyable, here are some other K-dramas that were incredible in their execution of capturing the nature of K-dramas as well as adding new elements to the genre.
CLASSICS: Boys Over Flowers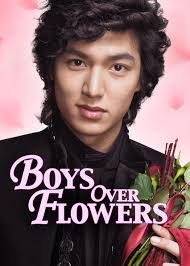 Boys over Flowers is introduced beginning with Geum Jan-di's first day of school at a prestigious private high school as a reward for saving a student from there. In this new school, however, she accidently falls in love with one the students in an elite clique who are known as the "F4", which in return prompts many issues with her recent acceptance to the school. Her falling in love with someone higher in the social class emphasizes that no matter how stark the difference in social standing is, being in love has no price. Classics in the K-drama genre were focused more on romance with happy endings but since then have become more inclusive in the various different genres.
Other suggested K-dramas similar to this one: What's Wrong with Secretary Kim, Reply 1988
HISTORICAL ROMANCE: 100 Days My Prince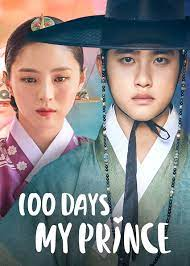 Historical dramas make up a significant part of the K-drama genre as Korea has hundreds and hundreds of years of history. 100 Days My Prince is based in the Joseon Dynasty and follows the main characters Lee Yul, the heir to the crown, and Yoon Yi-seo, a girl in need of a husband due to the law that requires women of a certain age to be married. While running for his life, Lee Yul ends up with a head injury that results in loss of memory. Yoon Yi-seo uses this to her advantage and marries this stranger. The rest of the story follows their married life and Lee Yul trying to gain his memory while the people who wanted to kill him are still after him.
Other suggested K-dramas similar to this one: Rookie Historian, Hwarang: The Poet Warrior Youth
DARK THEME: It's Ok To Not Be Ok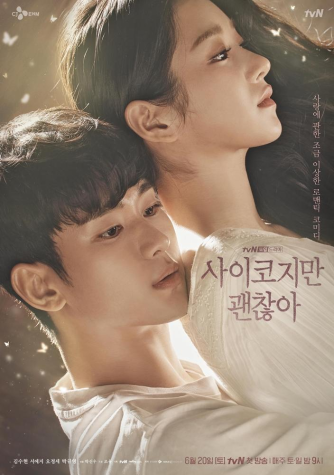 Dark theme dramas are considered to be frequently watched because of the connections and relatability that viewers can make to the characters on screen. It's Ok To Not Be Ok particularly highlights the antisocial personality disorder of famous children book writer Ko Moon-Young. Throughout the drama it is emphasized that Moon has various flaws in which she believes makes her not feel not ok and not normal. Yet, she learns with the help of Moon Gang-Tae that it is human nature to not be ok and there is nothing wrong with feeling that way. 
Other suggested K-dramas similar to this one: My Name, The Glory, Revenge of Others
OTHER WORLD: Extraordinary You
The other world genre mainly includes dramas that deal with the concept of entering a comic book or the world people enter after death. Extraordinary You follows the main character Eun Dan-Oh who is destined for a painful life with a fatal heart condition and unrequited love for a boy who hates her. She ends up learning that she is a side-character in a comic book and throughout the drama she attempts different ways to overcome the fate that she was given. While she struggles to change the destiny written out for her by the author, she also struggles to figure out her own feelings for the main male lead Ha-Ru. 
Other suggested K-dramas similar to this one: W, Hotel Del Luna, Doom at Your Service, Guardian: The Lonely and Great God
FLUFFY: Hometown Cha Cha Cha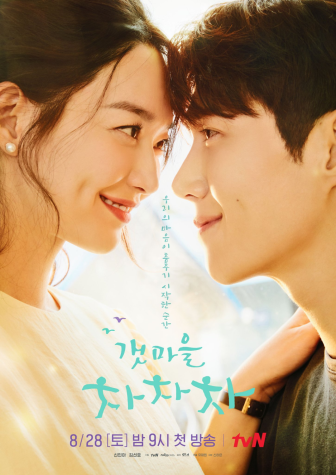 Light fluffy K-dramas are continuously recognized as overall an easy watch because of the lighthearted and heartwarming story plot where the theme is not overpowering, yet softly underlying. Hometown Cha Cha Cha for example is categorized as fluffy It begins with dentist Yoon Hye-jin's arrival to Gongjin in which she meets Hong Du-sik, Gongjin's well known handyman. When they first meet their contrasting personalities make it so that they have a difficult time getting to know each other. However, throughout the remainder of the drama, viewers are able to follow through on their love story and Hye-Jin's heartwarming adventure of accommodating herself to a new easy going lifestyle. 
Other suggested K-dramas similar to this one: Strong Woman Do Bong Soon, Run-On, My ID is Gangnam Beauty, True Beauty 
APOCALYPTIC: Happiness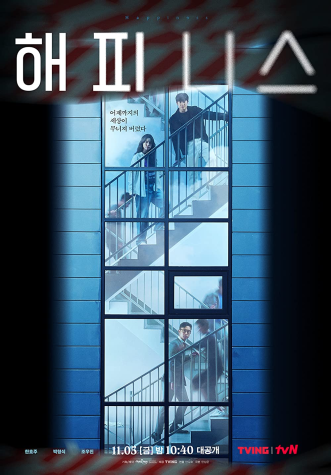 The apocalyptic genre is pretty self explanatory as the characters in this drama deal with trying to survive in a time of disease and disaster. Happiness follows Yoon Sae-Bom (female lead), a member of the Korean terrorist unit, and her childhood friend Jung Yi-Hyun (male lead), a young detective that is not afraid to step outside the box. They both come across a disease in which humans become bloodthirsty and want to investigate further. Yoon Sae-Bom finds out that she can get a free apartment through her job if she is a newlywed, so of course, she asks Jung Yi-Hyun to get married and move in with her. The new apartment complex ends up going into quarantine because of the blood thirsty disease and these two characters must learn how to survive with diminishing supplies and neighborly betrayals. 
Other suggested K-dramas similar to this one: All of us are Dead, Sweet Home, Train To Busan (movie)
UNDERRATED: Love All Play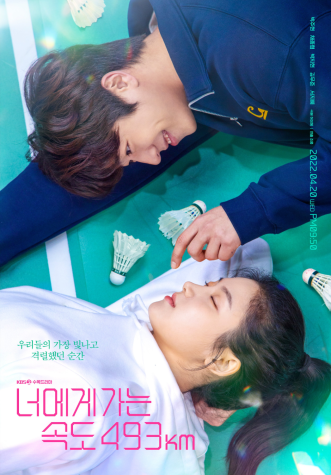 There are many underrated dramas in the K-drama dimension, but Love All Play is a 2022 drama that has not received the attention it deserves. It is a feel good sports romance that follows two badminton players that have a intertwined past they are unaware of and makes the watchers believe that they are star-crossed lovers. The drama deals a lot with guilt and forgiving not only others, but oneself as well. Every character is well thought out and charming, even if they are unlikeable at the first impression, and the plot keeps people on the edge of their seat while satisfying the hearts of watchers with romance and friendships.
Other suggested K-dramas similar to this one: Rookie Cops, May I Help You, Let Me Be Your Knight, She Would Never Know, Little Women
ACTION PACKED: Bad And Crazy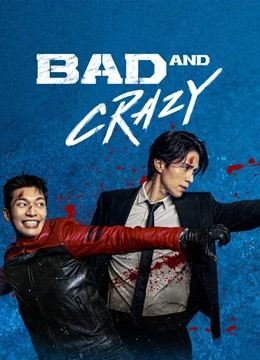 The action packed genre can have romance but oftentimes are solely focused on action and have little to no romance. Bad and Crazy follows main character Soo-Yeol, a competent police officer who makes questionable decisions to achieve success. He ends up moving in the food chain of the police department but his smooth life suddenly goes awry with the appearance of a crazy guy named K, who uses his fist whenever he is met with injustice and is not afraid to mess up Soo-Yeol's goals. 
Other Recommendations: Squid Games, Money Heist
TOP TIER: Vincenzo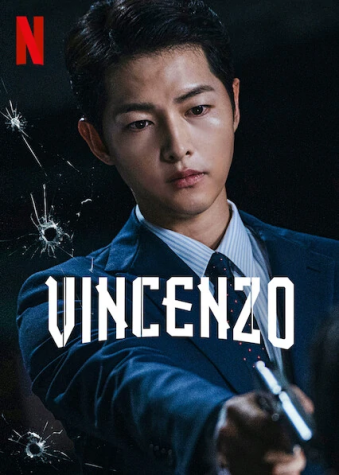 Vincenzo undergoes a series of action filled episodes using law as leverage when he arrives back to his unknown motherland after being adopted into an Italian mafia. It is displayed as he is not scared of protecting his own, but his charismatic softie side is shown later on thanks to Hong Cha-young, who is of great guidance upon his arrival even if they started on the wrong lighter–I mean foot…or do I? K-drama Vincenzo is recognized as many viewers favorites due to the different genres in each episode including comedy, dark humor, and a little romance as well. All in all, Song Joong-ki was able to portray Vincenzo perfectly and should be recognized as such.
Other suggested K-dramas similar to this one: Alchemy of Souls, Weightlifting Fairy Kim Book Too, My Beloved Summer
Any and all K-dramas are amazing, but each K-drama has their own individuality from the others so to categorize the best K-dramas would be completely up to the viewers likes and dislikes.
Leave a Comment