Casa Athletes Make Their Way to Petaluma High School to Talk About Friendly Sports Rivalries and Leadership
On Mar. 10, 2023, athletes from Casa Grande High School took a small but impactful field trip to its rival campus, Petaluma High, in order to listen to a presentation on leadership and competition in sports. 
Whether they were softball, basketball, or soccer players, select student athletes gathered in the Petaluma High School Library to hear Joe Tomas (JT), a speaker from the Positive Coaching Alliance, present a speech on how to maintain good sportsmanship and how to improve those qualities within the high school rivalry with the Trojans.
Tomas, also the President and CEO of Coaching Legacy, has already spoken once before in front of Casa and Petaluma students in the Big House Multi.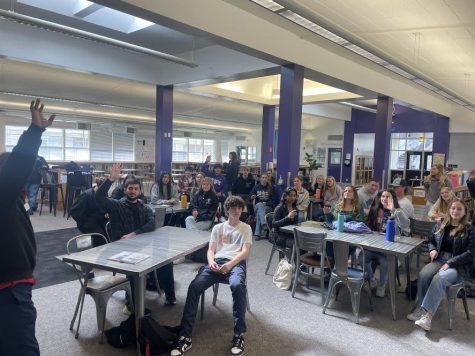 However, two Fridays ago, he returned to students in order to highlight other aspects about leadership in sports, especially to focus on the expectations of athletes, social media presence, and what "competition" looks like.
"I really appreciated JT bringing up social media [during his presentation]," expressed Erika Noone, one of the assistant principals at Casa Grande who coordinated the event with Petaluma High School educational directors, when asked about the event in early March.
Social media was a large factor that was discussed by Tomas, especially in light of the recent suspension of rising NBA star from the Grizzlies, Ja Morant, who had flashed a gun on an Instagram Live video during the season.
"We have to be so careful about what we put out into the world because that will follow us around," Noone adds. "If what you are putting out into the world is positive things, then nothing will come back to bite you. It's about having good character all-around; not just when you're on the field or out on the court."
Additionally, there were multiple demonstrations and tips on how to be a positive figure in your high school, and there were many times when Tomas set aside Gaucho and Trojan differences in order to have students converse with one another about being school athletes.
Though, on top of this, one of the most important factors of the event, which was ingrained in both the last and this recent presentation, was how to improve the storied cross-town rivalry with Petaluma High.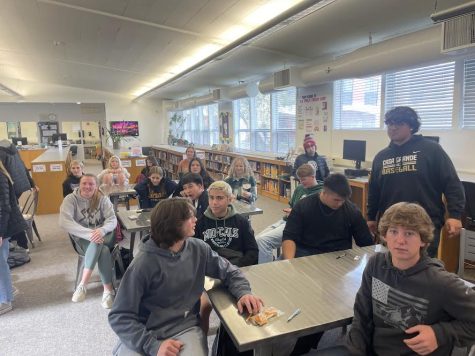 Noone addressed that, "PHS and Casa wanted to work together to break some of [our harsh competition] down and build it back up in a positive way."
In years past, the culture within Casa vs. Petaluma athletic events would cause much tribulation and have negative outcomes between the high schools and their communities.
"We didn't want to see the same behaviors that were happening [from people] in the stands. Some of the rivalry got ugly last year, and while there is healthy competition [within our rivalries], there was a line that was being crossed with some of our student body and Petaluma's," Noone remarked.
So, the Casa administration started to work with the now Petaluma High principal Giovanni Napoli to develop and work on the sportsmanship between the school and what high school athletics should mean to students. 
"We set aside time and started to make appointments with [Petaluma Coaching Alliance]. But on top of that, the Vine Valley Athletic League has also put on some workshops with student athletes from across the league. The goal [in those] was to look over sportsmanship."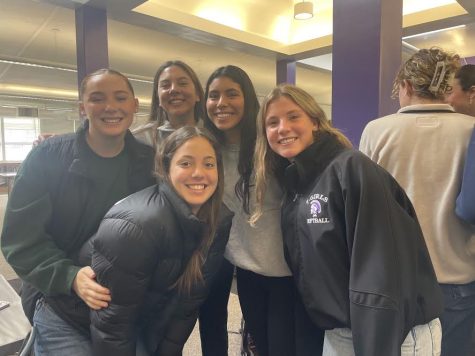 There have been two sessions and field trips for specifically Petaluma and Casa student athletes to discuss these rivalries and gain more communicative culture surrounding our crosstown, athletic "feuds." Students, coaches and administrators alike hope to strengthen ties between the two rival schools through the emphasis on sportsmanship using these meetings.
Leave a Comment