O! Sushi Review
Throughout the eateries in Petaluma, O! Sushi has become very popular and is a favorite for going out to dinner, especially ours. O! Sushi has a vast menu where you are able to dine on many foods including sushi rolls, soup, poké bowls, flavorful tempura, and much more. What makes this restaurant even more special is the free dessert that you get at the end of your meal. 
There is the option between a tempura covered Oreo with whipped cream or a beautifully plated slice of pineapple. 
Since the pandemic, they have designed the restaurant to accommodate the many changes, including adding an online menu by scanning a code on the table with your phone to eliminate the use of paper menus. 
This place has many appetizing options and all the workers greet you with a friendly smile and take care of you right away. They do an outstanding job and everything always looks so good, clean, and presentable. The employees are always hustling as they work on both in-person dining as well as food pickups.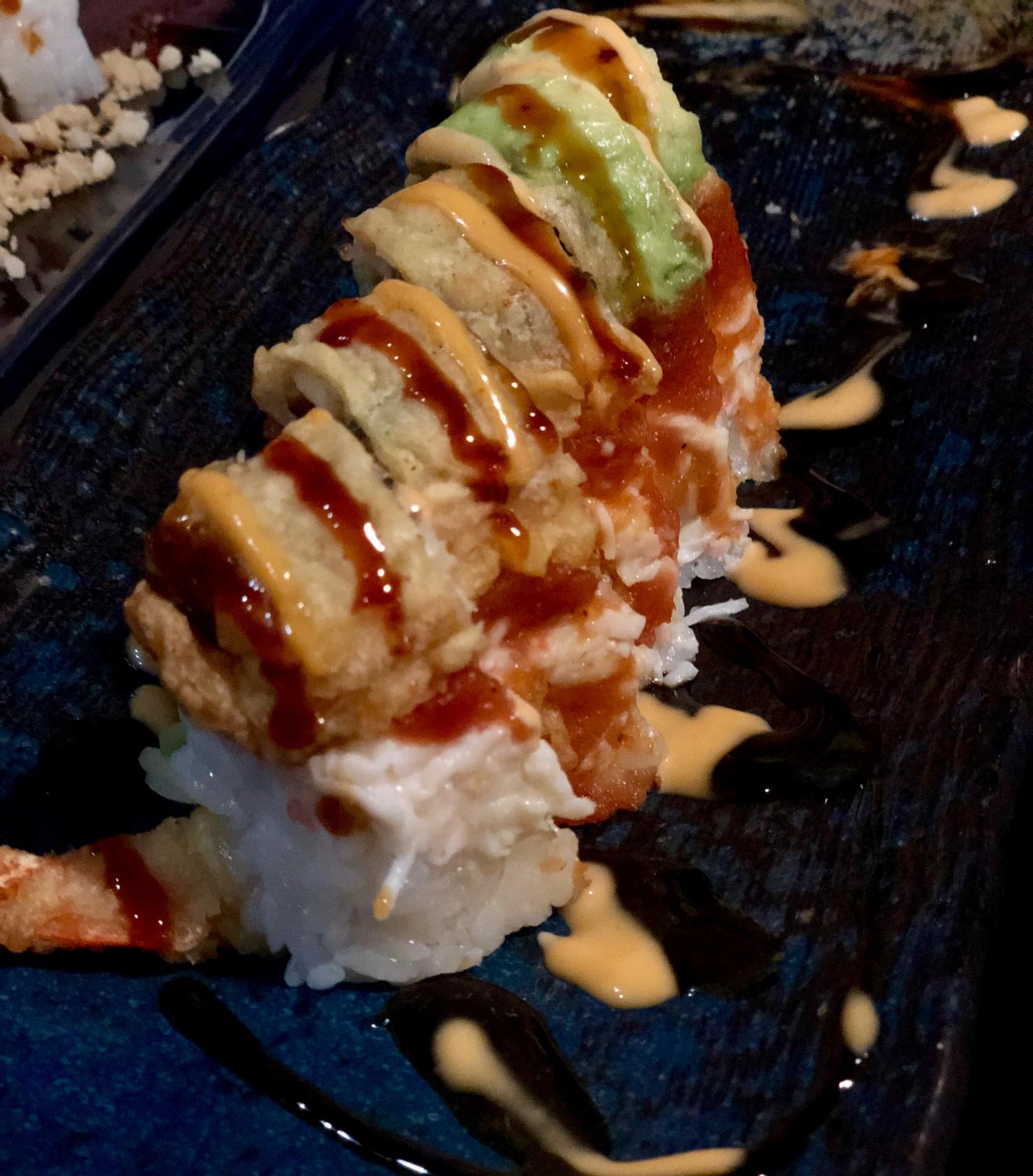 The restaurant's visual appeal is spotless and they are always ready for customers to come in and will get you a table as soon as possible. When you enter the restaurant there is always soft music playing in the background and the many chatters of pleased customers throughout the restaurant. 
There are currently two locations, there is an O! Sushi located at North McDowell Boulevard in Petaluma, CA and another one located in Santa Rosa.
All in all, O! Sushi is one of our favorite restaurants here in Petaluma and always continues to serve amazing dishes.