BREAKING: Car Loses Control, Slams Into 18 Foot Tall Totem Sculpture at High Speed
A 42 year old Petaluma man sustained severe injuries Jan. 12 when his Toyota Prius slammed straight into an 18 foot tall totem sculpture at a high rate of speed.
The collision occurred at the intersection of Frates Road and Lakeville Highway at around 9:00 PM. No one in the vicinity witnessed the initial impact.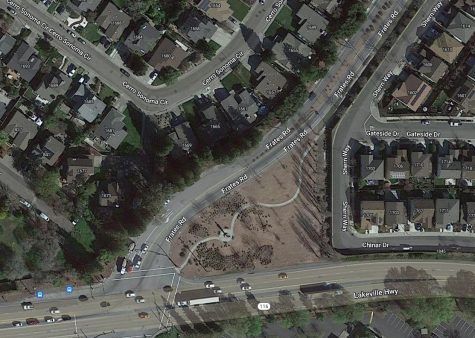 According to a press release from the Petaluma Police Department, the man was driving down Frates Road towards Lakeville Highway at an unsafe speed when his car drove over the center median and through a small park at the intersection.
There, the car lost control and struck what was described as an "…18 foot totem sculpture." Shortly after, the car overturned and skidded to a stop in the middle of the road.
Police and fire personnel arrived on scene within a few minutes. The 42 year old was apparently trapped inside his vehicle and was removed safely from the wreck by the Petaluma Fire Department.
He was then immediately transported to the Petaluma Valley Hospital for treatment of his injuries.
The man has not been identified per Petaluma Police Department policy which stipulates that the names of subjects involved in non-criminal incidents will not be released to the public.
Leave a Comment