Casa Grande students perform at NCBCDA
On Feb. 4, 2023, a number of students from Casa Grande, as well as numerous other California high schools, performed at the Northern California Band and Choir Directors Association concert, more colloquially known as the NorCal Concert.
According to their website, NCBCDA is a nearly half-century old organization which strives to provide young musicians with a quality opportunity to perform in conjunction with a phenomenal group of world-class educators. This event takes place at three California State Universities, which gives students an opportunity to preview what it might be like to attend a four-year university and study music.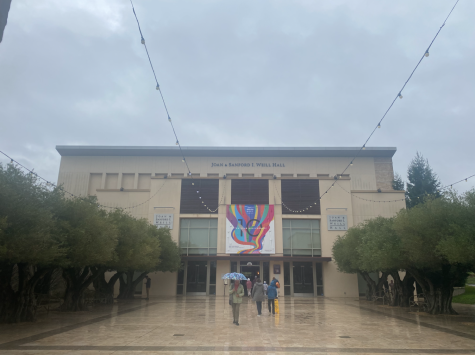 This year, NorCal was held at Sonoma State University, a short drive from Casa Grande. 
The first half of the program was centered around the jazz choir and band. Conducted by Kerry Marsh, the Northern California High School Honor Jazz Choir performed a number of different pieces including September in the Rain, Satellite, Air on a G String, Hurting Each Other, and Signed, Sealed, Delivered, I'm Yours. Following a brief intermission, the Northern California High School Honor Jazz Band, conducted by Dave Eshelman, performed Catch Me Up, Mystique, Mopti, Cherokee Sketches/Easy to Love, as well as Rockin' In Rhythm. Casa Grande senior Jose Palacios appeared with the jazz band. 
The second half of the program commenced at 4:00pm that day, spotlighting the concert choir and band. Conducted by Dr. Jenny Bent and accompanied by Chris Alexander, the Northern California High School Concert Choir performed Tshotsholoza, Tutto Lo Di, Throw Open Your Shutters, How Lovely are the Messengers, O Love, and Swing Down Chariot. Casa Grande students Christina Corrales, Kaitlyn Lindeman, Alice Gregson, Stephen Allen, Alexander Gomez, Dakota McMichael, and Huck Morrone were members of this choir. Following them, the Northern California High School Concert Band appeared. They performed a total of four pieces: Two Armenian Dances, One Life Beautiful, The Wind in the Willows, and The High School Cadets. Casa students Kayla Jimenez Carreno, Cameron Farr, Eric Bendzick, and Nathra Kem appeared with the concert band.
All performances of the day were made up of highly talented and honorable students who had worked strenuously since that Thursday to create and rehearse an arrangement of pieces indicative of their abilities.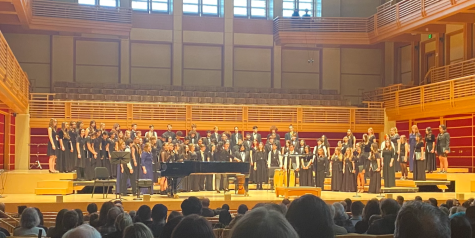 NorCal is undoubtedly an awe-inducing and enriching experience not only to be a part of, but also to watch. The school which holds this yearly event rotates and it is absolutely a must-see event.
Leave a Comment