The Petaluma Health Center at Casa Grande Reopens
The Petaluma Health Center, located on Casa Grande's campus, reopened on October 14, 2021. The health center provides a comprehensive set of health services involved with primary care, behavioral health, and other health services. 
The Health Center is open on Mondays and Thursdays every week from 12 pm – 4 pm.
¨We are also located in San Antonio, Rohnert Park, Santa Rosa Junior College and here at Casa Grande High School¨ said Anna Alegría, who works at the front desk.
The Health Center provides affordable care regardless of insurance. They offer a sliding scale for services, meaning adjusted and lower prices, in addition to free services for Casa Grande students. Some of their main services include: Physicals & Sports Physicals, Illness & Injury, Immunizations, Mental Health Counseling, and confidential Family Planning.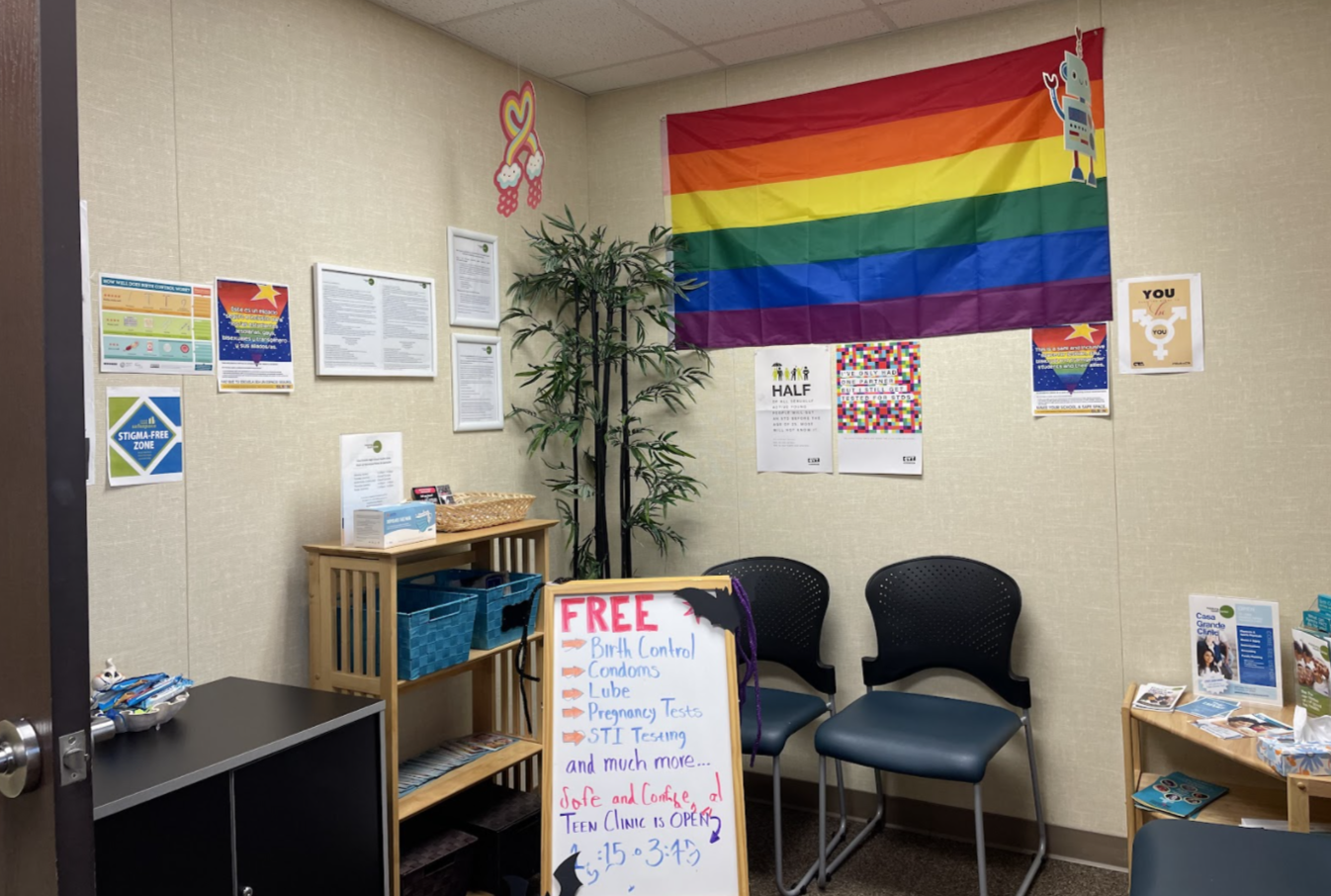 ¨I feel really happy about reopening because weŕe here to help, you know, and the students here are able to have access to birth controls or any needs that they need,¨ said Alegría.
Alegría, has been working at the Petaluma Health Center for almost 20 years. Coming from working at the Petaluma Health Center and becoming a manager at that same place, Alegría is now taking over at other public schools health centers. 
Alegría has been the manager at the clinic at Petaluma for almost 10 years now, and continues to learn more from the clinic throughout the years. Her favorite part about working at the clinic is helping teenage students. She enjoys working with them because she has two teenagers of her own and it is easy for her to help and support them in any way they need.
When working at the clinic and there is a difficult situation, Alegría just deals with it and tries to handle it in a nice and calm style. She listens to what they have to say, maintains eye contact, and she reminds herself that she knows that she can accomplish it so she can help the student/client in any way. 
¨We're here to support and be here for them when they need it,¨ said Alegría.
One of her biggest personal strengths was being able to grow a lot and be able to accomplish a lot of things, so she can help her patients. And when she first started working at the health center, she struggled to learn new skills.
Other than working at the Casa Grande health center, Alegría also manages one of the teams in Petaluma health center. As well, helps the school basis and homeless shelter in Petaluma. 
But the reason why Alegría decided to help the students at Casa was because she believes it is a very cool thing to do and it is exciting for her to be part of it, being able to help the students. She is hopeful that one day in the future, a student will persue health and will take her position when they get older and if they decide to go into the medical field. If they do decide to, she hopes that they will accomplish being a medical assistant, nurse, or a doctor. So, she hopes that while she continues to work there, to also inspire them and for their generation to help those in need.