Casa Welcomes New Assistant Principal, Erika Noone
¨I have always been lit up by taking a burden off someone's shoulders or making a difference in someone's life,¨ says Erika Noone.
Erika Noone started her role as the new Assistant Principal of Casa Grande Monday, November 29th. 
She has been an educator for 15 years and worked in the Rincon Valley School District. She taught at Village Elementary, Binkley Elementary, Madrone Elementary, and Austin Creek Elementary. She taught  2nd, 3rd, and 4th grade at Village Elementary, Binkley Elementary Madrone Elementary, and Austin Creek Elementary. 
For her last two years in the Rincon Valley School District, she worked as a Student Support Coordinator. 
¨I got my administrative credential a few years ago before I had my son, who is seven now. And I knew that I didn't want to move into administration before he was old enough to be in school. Now heś in first grade. And so the time was right for me to move into administration and this position became available," described Noone.
Noone now joins the Casa Grande leadership team as Assistant Principal.  
When asked why she became an assistant principal, Noone explained her love for helping people, students, teachers, staff, and family. 
. 
Being an assistant principal allows her to support teachers, help students reach their goals, and connect families with the school community. 
So far, Noone enjoys working at Casa Grande and has especially taken a liking to the administrative staff. 
¨They have been so supportive, encouraging, and fun. We laugh a lot,¨ says Noone. 
Additionally, she likes the dynamics of her new role. She likes that every day is different and exciting with new challenges that present ¨new ways to use my skills, experience and brain¨ said Noone.  
She also enjoys connecting with the students she has met so far. 
¨Working in a high school is very different from elementary. I can tell cheesy jokes and connect in a way that feels more genuine," said Noone. 
However, more than anything, Noone loves the impact that she is making on campus.
¨I get to help people make good choices that will directly affect their futures,¨ said Noone.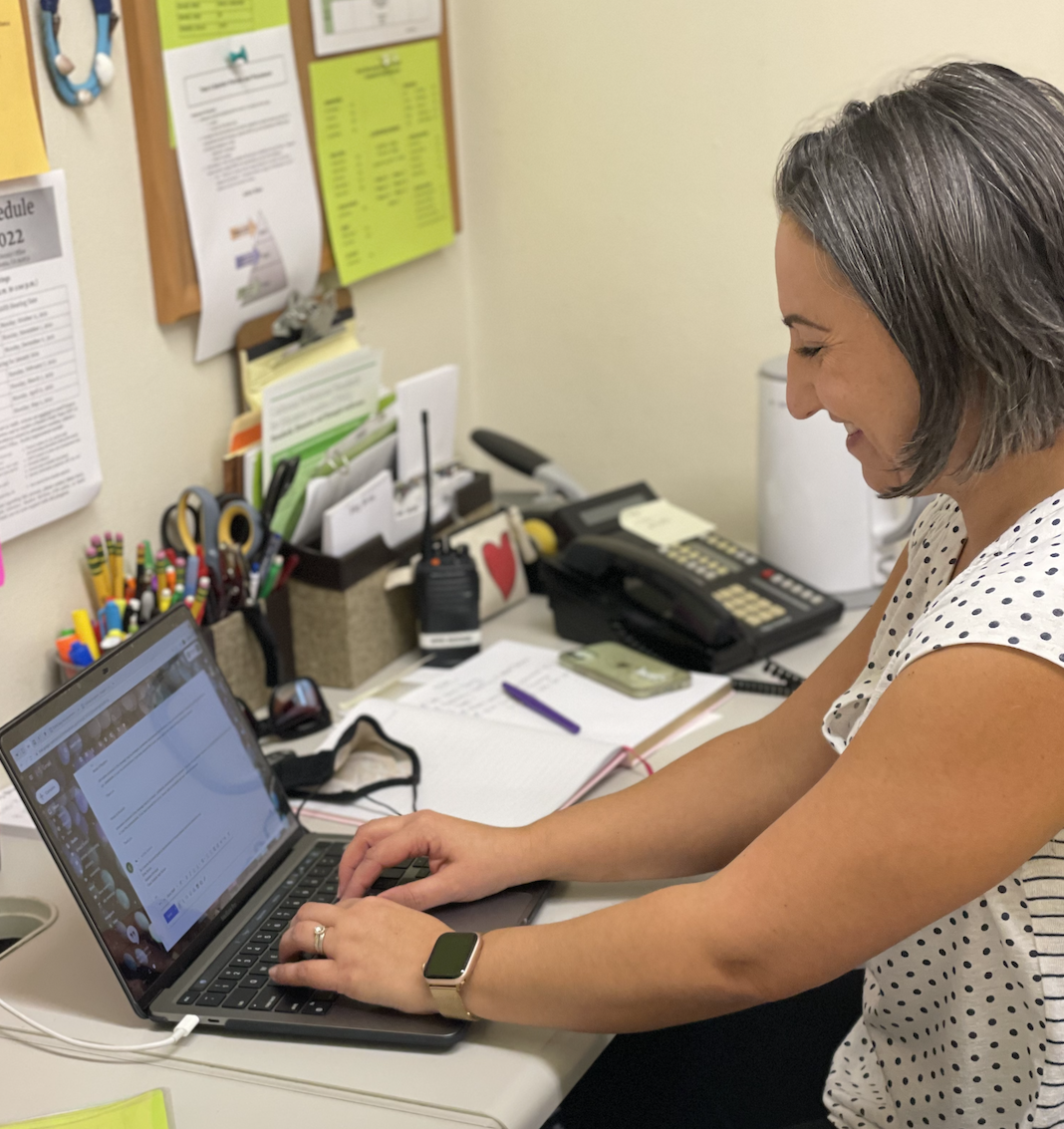 At home, Noone spends most of her time with her two children, Melody, 5, and Daniel, 7. She also enjoys taking walks, hikes, and spending time in nature. She loves to sing and is sure to be a blast at karaoke night. Noone loves the water and even has a ski boat her family takes to the lake in summer. 
The Gauchos welcome Noone to her new role here at Casa Grande.
Leave a Comment