Halloween has always been a loved holiday by many kids across the world. It's a day where you can dress up as anything you want to be, from a fictional character or future job, and when you go outside, you can spot zombies, unicorns, doctors, and even zombie-doctors! Halloween isn't just for the kids though. Many celebrities like to dress up to make the day interesting, and a lot of them always end up having amazing costumes. 
This year, aside from all the celebrity outfits, there were many other people out 'Trick-or-Treating' in our own neighborhoods with amazing costumes. Freshmen Grayson Kee, Jameson Pellow, Diego Donnelly, Allen Bentley, and Marcus Raitano said they were a "Banana, a Carebear, 'Big Randy', a bear, and a sports referee". Kids, teens, and even some adults around the world get inspiration from Halloween costume ideas they've seen before, and celebrities have a big influence on that. One example that has involved a lot of celebrity impact is the Barbie costume. Though it was mostly from the movie that came out in late July, Rebel Wilson last year dressing up as Barbie was also a major help. This year's celebrity costumes are bound to show up next year, and with how great and exciting they were, it's going to be a blast seeing how people can twist and upgrade the outfits with their own little spin-offs.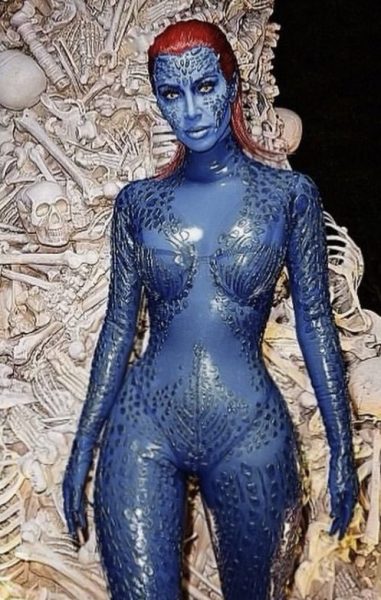 Last year, there were some pretty great costumes as well. We saw Kim Kardashian's 'blue steel' Mystique from the X-Men universe. The question everyone was wondering about is was she dressed in blue spandex or blue paint, we'll never really know. Lizzo's Marge Simpson also got people questioning the options of painting herself and wearing spandex, though she may have picked the paint option last year. One costume where we'll never understand the inspiration for: Tom Kaulitz and Heidi Klum's fisherman-and-worm costume. The duo definitely got people talking throughout the day. And as a cute family costume, before their breakup, Kylie Jenner and Travis Scott, as well as their kids Stormi and Aire, all went as heavenly angels, capturing a very nice memory for their little five and one year old kids.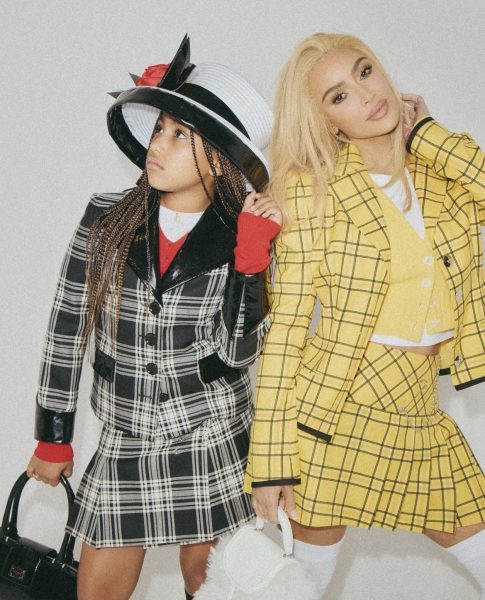 This year there were many amazing costumes from our famous celebrities around the world. Kelsea Ballerini, a country-pop singer, went as Barbie this year, looking similar to a pink cowgirl with her bright flare jeans and cute cowgirl hat. Another famous singer, Adele, took the stage as Morticia Adams, wearing a stunning black dress as she even performed in costume. Tyga, a big rapper, dressed as the Terrifier, which was one of the most realistic and scariest seen this year. We also had our amazing condiment duo, with Sarah Hyland, who played a lead role in the sitcom Modern Family, and her husband, Wells Adams, going as 'Ketchup and Seemingly Ranch'. And as a family costume, this year we had Kim Kardashian and her daughter, North West, going as Cher and Dionne from Clueless. Their matching outfits were on point and adorable.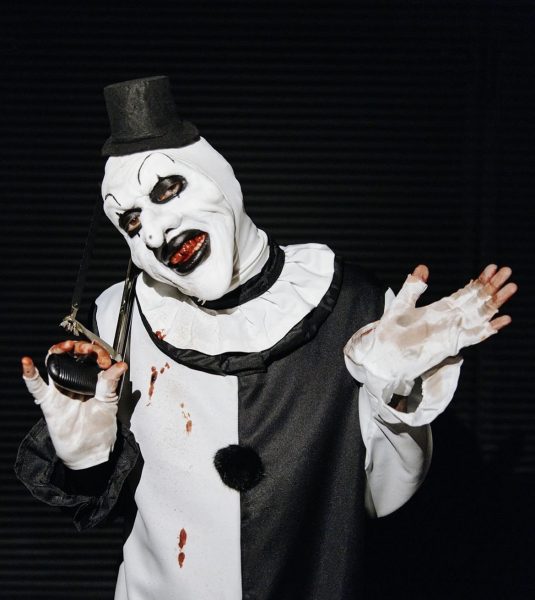 As these celebrities start to lie down after a long day of dressing up, and as kids stop knocking on doors for any leftover treats, 2023's Halloween is coming to an end. This year has been a blur for most people with last year's costumes all feeling like they were seen yesterday. Celebrities this year went all out in dressing up for their fans, inspiring more outfits for next year. From all the costumes this year, and the new movies rolling over into next year, there's bound to be many more amazing costumes, and we're all excited to see them.