The Best Stationery…According to Me
When a person writes, highlights, underlines, and scribbles, a student's writing material is of utmost importance and should not go unnoticed. Various pens, pencils, and highlighters are marketed as the best to persuade consumers on purchasing their products, but as someone who enjoys collecting stationery, I will try my best to give you advice on which writing tool is the best for your buck. 
Starting strong, I would like to introduce the best wooden pencil in my opinion: the Ticonderoga Pencil, at a starting price of just 12 cents per pencil. Not only is it marketed as the "World's Best Pencil" but after many essay writings, math calculations, and chemistry labs, I will say those wooden pencils do live up to the expectation. Their latex-free eraser gets the job done, leaving little to no mark of the pencil graphite written beforehand. Wooden pencils are tricky to use for a long period though because of their no-grip attachment, making your hand get sore or tired as making it difficult to write at a reasonable speed. Ultimately, however, if the Ticonderoga pencil is a little too expensive for your budget, any other wooden pencil works quite well. But the quality of its eraser and graphite is unmatched against all other prospects.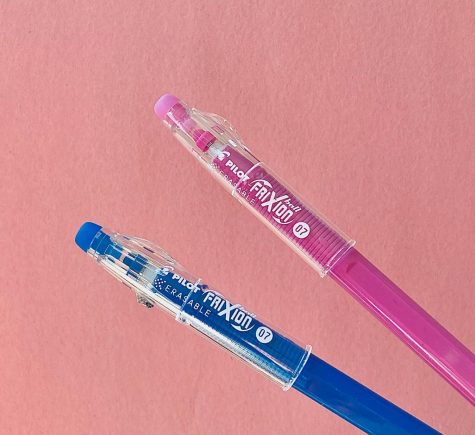 Mechanical pencils are also recognized as students' favorites due to their interchangeable lead and eraser features, making it fairly easy to only have to use one pencil instead of using various pencils that run out of graphite/lead or eraser rather quickly. On the top of my list of mechanical pencil recommendations, it would have to be the Pentel twist-erase mechanical pencils, due to their comfortable grip and twistable eraser that lasts for many weeks on end. Furthermore, thanks to the large variety of different mechanical pencils from Pentel, their prices are very budget-friendly and inexpensive while still providing quality pencils. An alternative for the Pentel mechanical pencils would have to be the bulk packs of Bic mechanical pencils that are also fairly inexpensive for the long-time use they provide.
With pens, it's difficult to choose just one because of their vast variety. Ranging from gel to ballpoint, it all depends on what kind of writing you will do. Gel pens are fairly easy to use; one I would recommend is the EnerGel fast drying 0.7mm pens. They not only go smoothly on paper, but are quick-drying for left-handed writers who do not want to worry about smudging. Another option to include the Pilot Frixionerasable gel pens that do a similar job to the EnerGel kind but the only difference is the inclusion of the eraser. I would also recommend looking into Bic and Papermate ballpoint pens since not only they are smooth but also last longer than regular gel-like pens.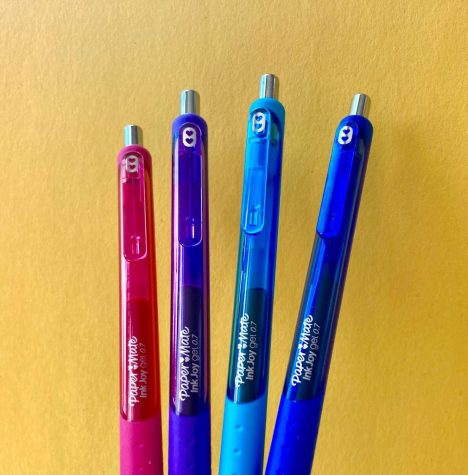 Many times highlighters are often critiqued for their smear guard, color range, and the issue of bleeding onto another paper. However, after highlighting various quotes in a book, I will emphasize that the Sharpie smear guard as well as Zebra Mildliners has no smear, a pretty color range, and a chisel tip. Indicating, the Sharpie highlighter and Mildliners are perfect tools for students.
Ultimately, the stationery brand you use does not have to be an expensive one or "the best," but when writing for a long period of time, a good pencil, pen, and/or highlighter can be of great use!
Leave a Comment