The Rise of "Current Events" In Classrooms Around Casa Grande
Students around Casa Grande High School have been noticing more and more teachers discussing and providing lectures on current events in recent years. 
Gone are the days when classes were solely based on Shakespeare, chemical equations, and ancient wars. Throughout recent times, more and more classes have incorporated the study of what's actually going on around the world into their everyday classes. 
Todd Siders, known to students as Todd, is recognized for being a huge supporter of this idea. He starts off every single one of his classes by sharing worldly events that have happened in the two days prior, a list he compiles in his own free time.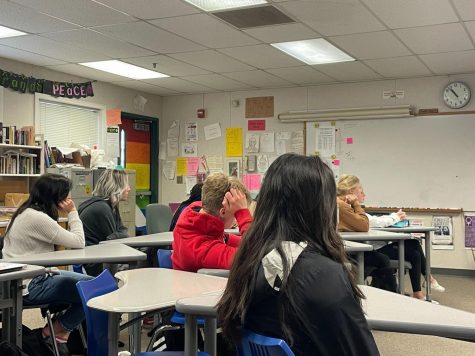 When asked how much time the current events discussion lasts, Sophomore Dylan Mainaris says, "…about 30 minutes every class. The way I see it, it's the proper amount of time needed for it. Todd's current events allow us to grasp an understanding of the world around us".   
In these discussions, Todd not only covers the events, but also gives extra information as to how it can relate to the past, and how it will change the future. 
He says, "We are so under-informed in America, especially of issues that are complex and beyond a 'simple' car crash or weather disaster. I want students to understand how these events relate to [each] other, and more fundamental issues". 
Mrs. Pisciotta, an 11th grade English teacher, gives out similar current event assignments and encourages students to find their own topical affairs that interest them. 
"The Rhetorical Precis is one of the best parts of AP Lang because it helps us keep up to date on real world events, and makes us critically analyze how it can affect us and the rest of the world.," says Kyle Carlson, a junior. 
Mr. Creighton, a chemistry teacher, even incorporates current events into his classroom routine. He assigns students to find science-related topics published in the two weeks surrounding the due dates and to fill out a worksheet about them. 
Sophomore Victoria Antonini stated her opinion: "I think it benefits students greatly because they need to be informed of the important things happening."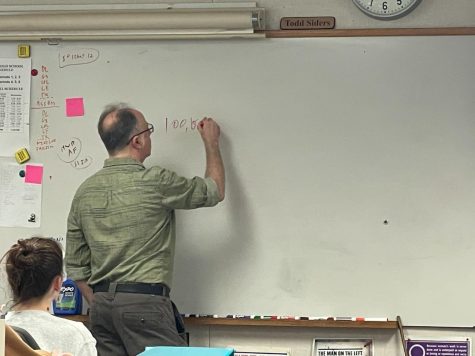 Many attribute the recent uptick in current event teaching to years spent online during COVID-19. Teachers, as well as everyone else, found themselves caring more about the totality of the world, especially as more resources became available. After returning to in-person schooling, it seems that teachers wanted to share more with their students, ensuring that they knew the resources there to help them.  
As more teachers push their students to notice what's going on around them, the more students gain valuable life knowledge and understanding of the real world. Students are learning what really happens, so now when they go out into it, they will be more prepared for what's to come.
View Comments (1)